Call us for your free quote and ask us how you can save 10% off in your monthly bill.
GETTING THE BEST RESULTS FROM YOUR HOUSEKEEPER, MAID, JANITORIAL SERVICE OR CLEANING SERVICE.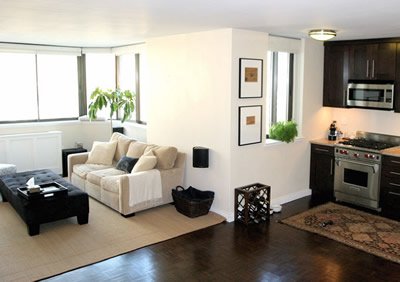 Need biweekly home cleaning services near Albuquerque NM? Life is too short for chores, cleaning home a burden, finding a bi-weekly home cleaning service in Albuquerque! ABQ Janitorial Services with its bi-weekly home cleaning regular services provides services operated by reliable domestic cleaners, who are well-trained and full of professionalism and trustworthiness. Cost ?
Feel Free to Call us now or book online quickly!
BI-WEEKLY HOME CLEANING SERVICE ALBUQUERQUE
Looking for biweekly Home cleaning service in Albuquerque NM? ABQ Janitorial Services offer biweekly Home cleaning, bi weekly Apartment cleaning, biweekly residential home  cleaning, Housekeeping, maid service, deep cleaning and carpet cleaning. ABQ Janitorial Services is the best biweekly home cleaning company in Albuquerque NM. Free estimates. Our cost is as low as $60. Located in Albuquerque NM.  We also offer junk removal, property clean out, move in out deep cleanings for homes and apartments.
We offer regular home cleaning services that can be arranged on a daily, weekly, fortnightly basis to suit your schedule. Flexibility in schedule according to your timings and trustworthy staff members, Customer satisfaction is our priority. Also for the peace of mind of our customers, we ensure that our team members are police-checked and fully insured before entering your house.
We are a primary home cleaning service operating in Albuquerque NM. The horrible cleaning experience- dust, dirt, darkness – don't want to go through the pain, well ABQ Janitorial Services is here to save you from the trouble without buying a white elephant for it because we keep it very economical. We as a team, work together to provide you the highest quality cleaning service.
COMPREHENSIVE BIWEEKLY HOME CLEANING SERVICES
ABQ Janitorial Services provides a wide-ranged biweekly home cleaning service aiming to clean every inch of your home. We work on your preferred schedule with the following standard home cleaning services:
Vacuuming of upholsteries cushioned furnishings, carpets
Mopping and sweeping wooden and tiled floors
Freshening up
Brushing-off laundry
Washroom and its accessories cleaning
Cleansing and disinfecting the toilets
Kitchen, its appliances, sink basins and bench top cleaning
Splashback cleaning
You come home happy, your place exactly the way you like. How will you use all your extra free time? You won't get a better home cleaning service than us. Contact us now, we are just a call away!
Home Cleaning Services Price List
Weekly Maid Service Cost
House Cleaning Cost Calculator
House Cleaning Estimate
Merry Maids Price List
Molly Maid
Albuquerque NM Bi Weekly Home Cleaning Near Me
Belen NM Bi Weekly Home Cleaning Near Me
Bernalillo NM Bi Weekly Home Cleaning Near Me
Bosque Farms NM Bi Weekly Home Cleaning Near Me
Casa Blanca NM Bi Weekly Home Cleaning Near Me
Cedar Crest NM Bi Weekly Home Cleaning Near Me
Clines Corners NM Bi Weekly Home Cleaning Near Me
Corrales NM Bi Weekly Home Cleaning Near Me
Edgewood NM Bi Weekly Home Cleaning Near Me
Espanola NM Bi Weekly Home Cleaning Near Me
Estancia NM Bi Weekly Home Cleaning Near Me
Gallup NM Bi Weekly Home Cleaning Near Me
Grants NM Bi Weekly Home Cleaning Near Me
Lemitar NM Bi Weekly Home Cleaning Near Me
Los Lunas NM Bi Weekly Home Cleaning Near Me
Moriarty NM Bi Weekly Home Cleaning Near Me
Mountainair NM Bi Weekly Home Cleaning Near Me
Pecos NM Bi Weekly Home Cleaning Near Me
Peralta NM Bi Weekly Home Cleaning Near Me
Placitas NM Bi Weekly Home Cleaning Near Me
Rio Communities NM Bi Weekly Home Cleaning Near Me
Rio Rancho NM Bi Weekly Home Cleaning Near Me
Santa Fe NM Bi Weekly Home Cleaning Near Me
Socorro NM Bi Weekly Home Cleaning Near Me
Tijeras NM Bi Weekly Home Cleaning Near Me
Tome NM Bi Weekly Home Cleaning Near Me
ABQ JANITORIAL SERVICES
REQUEST MORE INFORMATION. CONTACT US