Call us for your free quote and ask us how you can save 10% off in your monthly bill.
GETTING THE BEST RESULTS FROM YOUR HOUSEKEEPER, MAID, JANITORIAL SERVICE OR CLEANING SERVICE.
BEST CLEANING SERVICE IN ALBUQUERQUE NM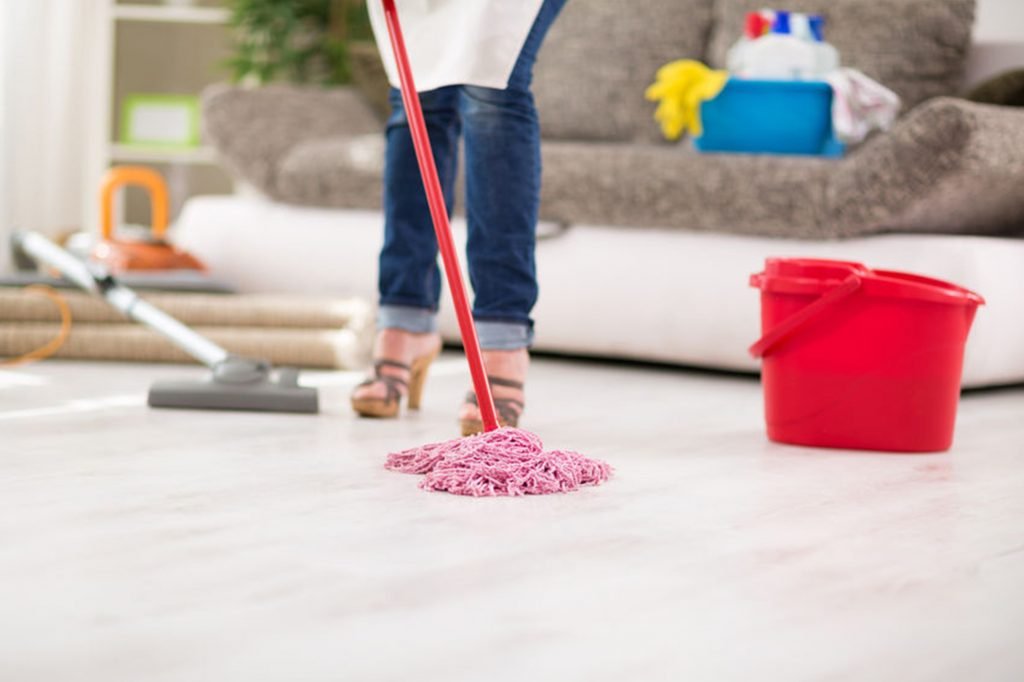 Cleaning Services At ABQ Janitorial Services
Cleaning Services near Albuquerque NM :ABQ Janitorial Services is a full service Housekeeping and Maid Service company in Albuquerque NM that has been serving local residents and businesses. We specialize in Window Cleaning, Pressure Washing, House Cleaning, Floor Cleaning and more. We are dedicated to providing the highest quality cleaning services along with complete customer satisfaction.
Keeping the Albuquerque NM Valley floors clean in your home is vital for the overall health and condition of the floor as well as preserve its endurance and indoor air quality. From carpets, to wood, to tile and grout, all absorb various dirt and debris, as well as substance spills, allergens, and contaminates. Having the floors deep cleaned by the ABQ Janitorial Services professionals will revitalize the floors, remove the abrasive substances, unsightly spots and stains, as well as eliminate any developing odors. Whether we clean your carpets, tile and grout, or other flooring surfaces, they will be cleaned, sanitized and deodorized to enhance the vibrancy and freshness. With the layers of dust and pollution, hard water, long with fingerprints and other blemishes, your Greater Albuquerque NM home's windows will look dull, cloudy, and spotty. Having them cleaned when you need the help, or even on a maintenance plan with ABQ Janitorial Services can have them crystal clear and improve the overall look of the interior and exterior of your home.
Our Services
Our Services Include:
House Cleaning Services
Janitorial Services
Housekeeping
Pressure Washing
Residential Clean Up and more.
Quality Services You Can Trust
Cleaning Services near Albuquerque NM :Finally, a cleaning service that cleans your home or business the way you want it to be cleaned, reliably and affordably. If you dream of walking into an immaculate home without having to take the time or effort, ABQ Janitorial Services is ready to assist you or your business. Our cleaning services cover a wide range of tasks that are designed to give you more free time to concentrate on the important things in life like family, friends, career and hobbies. Call Us Today for a free consultation.
We have built our client base on the trust and personalized care we have provided over the years. Let us take the burden of heavy house cleaning to make your life a little easier. We strive to give our customers peace of mind and a little extra time in their busy schedules. As a locally based business, you can be confident that we will offer you or your business the best cleaning service possible
What We Offer
Cleaning Services near Albuquerque NM :Our office cleaning service can serve you on a monthly, bi-weekly, or weekly schedule and ABQ Janitorial Services will create a plan that suits your business needs. We know that when it comes to office cleaning, Albuquerque NM businesses are conscious about green energy and environmentally-friendly practices. ABQ Janitorial Services shares this passion and offers eco-friendly office cleaning service to our clients to make sure that we fulfill your needs and values.
Cleaning Services near Albuquerque NM : ABQ Janitorial Services believes that a cleaner work space is a safer work space. And cleanliness increases productivity so we offer all the necessities that standard janitorial services entails, such as vacuuming, trash pick-up, mopping, interior window washing, and bathroom sanitizing and restocking. Fees will vary depending on the frequency of your cleaning schedule. ABQ Janitorial Services is licensed and insured to protect your business equipment and property from theft and damage.
Building Maintenance
ABQ Janitorial Services provides you with building maintenance services that keeps your place of work safe and functional. Maintenance includes emptying trash, sanitizing restroom fixtures, dusting and polishing furniture and blinds, window cleaning, mopping, vacuuming, and dusting air vents. Contact ABQ Janitorial Services for a spotless office building.
Albuquerque NM Janitorial Services
Our flexible scheduling options are sure to fit your commercial cleaning service needs. The city of Albuquerque NM never sleeps and neither do we. We can clean for you before the business day, during working hours, or after you leave. The frequency of your cleaning can also be adjusted to fit your needs and busy schedule. We are one of the most flexible commercial cleaning companies available.
Local Commercial Cleaning Service in Albuquerque NM
Our commercial cleaning service provides you with pristine facilities to do business in. Businesses that utilize our Albuquerque NM cleaning service include fitness centers, churches, office buildings, schools, retail stores, auto dealerships, restaurants, medical facilities, and more. We offer some excellent specialized cleaning services, including green cleaning, window washing, power washing, and carpet shampooing.
Cleaning Maid Services
When it comes to the best apartment cleaning services, Albuquerque NM residents know that they can rely on ABQ Janitorial Services to miss no corners and remove the stress that comes with a messy apartment. The green cleaning methods available for our commercial cleaning service are available for apartment cleaning as well. We will put your wishes into practice when making sure your home is tidy, clean, and beautiful.
More Information on ABQ Janitorial Services
Cleaning Services near Albuquerque NM :Time is money and ABQ Janitorial Services cleaning services can save you a lot of time. Our low cost, well trained professionals will save money in the long run as you can remove cleaning from your busy schedule. Why stress when you can utilize our staff? They have extensive experience in cleaning houses, apartments, and commercial buildings. Turn to us for the safest and cleanest space possible, we know you will be satisfied with our work. Albuquerque NM residents are invited to get a free estimate from ABQ Janitorial Services Cleaning Services.
Apartment-Cleaning Services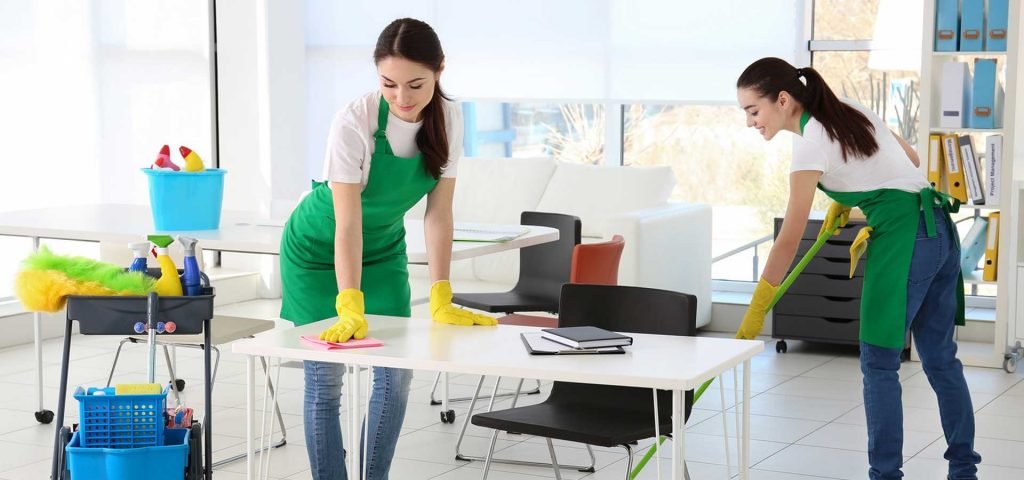 Reliable, Professional Apartment-Cleaning
Cleaning Services near Albuquerque NM :Albuquerque NM has a habit of keeping its citizens busy enough; let ABQ Janitorial Services help you cross things off of your to-do list. Our cleaning experts will scour your apartment with the utmost competence and efficiency and entirely at your convenience. We have the experience and equipment to handle any Albuquerque NM apartment-cleaning need you have, whether it's a regular cleaning service or just a one-time cleaning to make sure that you get your security deposit back when you move out, and we do so with unsurpassed quality.
With ABQ Janitorial Services on the job, routine cleaning includes cleaning restrooms, floor cleaning, light dusting, and trash pickup. Deep cleaning is perfect for the client who wants all of the quality of our routine cleaning services plus more. We at ABQ Janitorial Services consider a deep cleaning to include the services provided in a routine cleaning as well as high and low dusting, chair-vacuuming, window-cleaning, and spot-cleaning walls and doors.
Why Should You Hire Our Albuquerque NM Apartment-Cleaners?
Cleaning Services near Albuquerque NM :Cleaning your apartment not only takes away from time you might spend enjoying the city but also steals time you might spend simply enjoying your apartment. It is difficult to relax in an apartment in need of cleaning, and it is so often difficult to find time to give your living space the time for a basic cleaning. A quick dusting and a run of the vacuum is about all you can fit in before it's time to attend to your next appointment. The non-stop lifestyle of the modern Albuquerque NM does not leave much time for chores, so let ABQ Janitorial Services Cleaning Service take care of your apartment-cleaning. Albuquerque NM residents lead busy lifestyles, but our flexible hours and competitive rates make us just the people to maintain the lifestyle you desire. A clean apartment is a healthy one, and it doesn't get cleaner than a space visited by our apartment-cleaning services. We can clean as often as you wish and with hypo-allergenic products, ensuring that what we do for you has only the most positive effects possible.
Cleaning Service Checklist for Offices
Each day we make sure to empty trash bins and replace the bags. We vacuum all carpets thoroughly and we also sweep and mop wood and tile floors. We even sanitize door handles. Depending on the number of employees in a business, handles can be touched hundreds of times each day. At the end of each session, we turn off all the lights and lock the doors. We also dust room fixtures once every week.
Our office cleaning services checklist also has notes for the company break area. The trash bin and floor rules are very much the same, but there are additional items to be considered. For example, break rooms often have refrigerators, coffee makers and microwaves. We at ABQ Janitorial Services will clean the inside of these appliances and sanitize the outside handles to prevent germ transfer or allergic reactions. We also make sure to wipe down countertops, cabinets, tables, chairs as well as the sink and its handles. Every day we also check the roll of paper towels and replace it if necessary. While we will not wash your dishes for you, we do refill the dish soap weekly. At the end of each day, we turn off all the lights and lock the door to the break room.
We also dedicate a part of our office cleaning services checklist to companies with a common room or social area outside of the standard break room. In addition to the standard trash and floor procedures, we clean the glass doors of common areas each and every day. We will also wipe down any wood work exposed in the room. After our business is complete, we will turn off all the lights and lock the door.
Perhaps our most comprehensive checklist is for the office bathroom. Without restroom cleaning skill and know-how, there would be no business for a cleaning service. Albuquerque NM City in particular has tens of thousands of bathrooms owned by businesses. That is why it is so important to our business and the ABQ Janitorial Services name that we leave restrooms sparkling clean. During every session we empty trash and change the bag. We clean and sanitize the toilet seat, handle and bowl. We even scrub and sanitize urinals and their handles. We sanitize the door handles and toilet paper holders, and replace the latter when necessary. Also, we refill soap dispensers and air freshener cartridges as necessary.
Building Maintenance Services
Cleaning Services near Albuquerque NM :Maintaining a safe, sanitary workplace is key to producing quality work. For that reason, ABQ Janitorial Services Cleaning Service provides the best building maintenance services in the metro Albuquerque NM City area. Once you learn more about the services provided when you choose ABQ Janitorial Services, you'll see why we are one of the best maintenance companies in Albuquerque NM and how these services are essential to your workspace.
Emptying All Trash Receptacles
When we remove trash, we do more than just empty all wastebaskets. At ABQ Janitorial Services Cleaning Service, we take the extra step of separating out your recyclables. In addition to this service, our commercial cleaners also sanitize your trash cans with antibacterial wipes before replacing the liners.
Cleaning and Sanitizing Restroom Fixtures
Maintaining a restroom's cleanliness reduces the spread of germs and infection. Sanitized bathrooms mean fewer work days are lost to illness, and thus, productivity in your office increases. Therefore, the restroom is one of the only places in your office where we will use our stronger cleaning products, such as disinfecting sprays and mold and mildew removers, in the course of building maintenance. Albuquerque NM cleaning professionals with ABQ Janitorial Services work hard to ensure that our services not only eliminate and reduce bacteria but also control odors.
Dusting and Polishing Furniture
Keeping dust off of your furniture, and therefore out of the air, is paramount to the maintenance not only of your workspace but also the health of your employees. We use microfiber cloths to trap and remove dust from furniture. This keeps it from circulating into ventilation systems, which can negatively affect employee health.
Dusting Window Blinds and Horizontal Surfaces
Window blinds are the perfect place for dust to stay hidden for days. To avoid this, we regularly dust them with the same microfiber cloths used for your furniture to keep dust and allergens from entering the air.
Vacuuming All Carpets and Spot-Cleaning as Needed
ABQ Janitorial Services Cleaning Service knows that some stains on your carpets might require special attention. So in addition to our vacuuming service, we also will spot-clean your carpets to keep them looking as good as new every day. We know that we cannot treat one company's mud-stained white carpet with the same approach we might use on another's ink-stained red carpet. Our expertise means that you can rely on us for stain removal from all types and colors of carpet.
Sweeping and Mopping Tile or Hard Flooring
Tile and other hard flooring surfaces can be an inviting home for bacteria and, left unchecked, can adversely affect the health of your employees. ABQ Janitorial Services Cleaning Service will sweep and mop these areas, destroy bacteria, and help keep your employees healthy.
Window-Cleaning, Inside and Out
Making a good first impression is as important in business as it is in life, which is why it's so important to hire qualified maintenance companies in Albuquerque NM. We make sure that your office maintains its professional and well-maintained appearance by ensuring that potential and current clients do not view your business through smudged or fingerprinted glass. We offer window-cleaning for both the interior and exterior glass.
Dusting Air Vents and Returns Along With Ceiling Fans
When it comes to releasing dangerous allergens into the workplace environment, there is perhaps no worse culprit than a neglected ventilation system. If dust is allowed to build up in these vents, you are basically pumping allergens into the workspace every day. Therefore, we dust the air vents and return. We don't stop there, though. We dust all ceiling fans as well.
Janitorial Services from ABQ Janitorial Services
Cleaning Services near Albuquerque NM :When it comes to janitorial services, no job is deemed to be too big or small for ABQ Janitorial Services and Janitorial Service. We welcome Albuquerque NM companies and premises of all sizes. With ABQ Janitorial Services Cleaning and Janitorial Services, you can choose to customize your janitorial needs based on your convenience. It can be arranged before your operating hours, during operating hours or after operating hours as used as often as you require. You can use our janitor services on a daily basis or on alternate days or even choose to engage us on a weekly, bi-weekly, monthly basis
Facilities We Serve:
No matter what type of professional janitorial services your facility requires, we have the resources, experience, and quality-control systems in place to get it done right the first time, and every time thereafter. When you request a free estimate, we will customize a janitorial service plan to fit your facility's unique needs. Whether you require janitorial service regularly or on a one-time-only basis, we can create a plan that satisfies all your requirements. ABQ Janitorial Services Cleaning and Janitorial Service accommodates all kinds of businesses in the Albuquerque NM City metro area, including:
Office Buildings
Schools/ Day Care Centers
Fitness Centers
Churches/ Places of Worship
Restaurants
Auto Dealerships
Medical Facilities
Retail Stores
Janitorial Services include:
Empty all trash receptacles.
Carpet Shampoo
Clean and sanitize restroom fixtures.
Dust and polish furniture as needed.
Dust window blinds and horizontal surfaces on a regular basis.
Vacuum all carpeting and spot clean as needed.
Sweep and Mop any tile or hard flooring.
Clean entrance glass and any interior glass.
Clean Kitchen/Break Room fixtures and appliances.
Dust air vents and returns along with ceiling fans on a regular basis.
Our Janitorial Service staff members are professionally trained and are quality assured.
No janitorial jobs in Albuquerque NM City are too big or too small for ABQ Janitorial Services. We are proud to offer our janitorial services to any and all Albuquerque NM City area companies and facilities, regardless of their size, premises, or location. And with our flexible contract options, you can customize your Albuquerque NM janitorial services based on the needs and demands of your business or office.
When can we clean your business or facility?
Cleaning Services near Albuquerque NM :We can clean your Albuquerque NM office at any time that works for you and your business: either during, before, or after operating hours, and as often or as little as you need us to. We can arrive daily, on alternating days, or on a weekly, bi-weekly, or monthly basis whichever you find to be the most convenient and that works with your business's schedule. With ABQ Janitorial Services janitorial services, we will adapt to you and will do whatever it takes to satisfy your janitorial needs.
Which offices and facilities do you serve?
Cleaning Services near Albuquerque NM :We pride ourselves on being able to take on any Albuquerque NM janitorial job, regardless of size or the nature of the business or facility. We're confident that if you need an Albuquerque NM janitor we have the necessary experience, resources, and forms of quality-control to get the job done right the first time and every time. By requesting a free estimate from us, you will receive for your review a customized service plan that aligns with and meets your business's needs. Whether it's regular visits or just a one-time cleaning from a trained Albuquerque NM janitor, we can create a janitorial service plan to meet all your needs. We can accommodate all different types of businesses and facilities in the Albuquerque NM City area. Our janitorial jobs in Albuquerque NM City client roster includes:
Offices
Day Care Facilities
Schools
Churches, Synagogues, Mosques
Restaurants
Stores and other Commercial Businesses
Car Dealerships
Gyms and Fitness Centers
Doctors' Offices and Medical Facilities
What janitorial services are offered?
The janitorial services that we currently offer include the following:
Vacuuming the carpet and spot cleaning
Shampooing the carpet
Dusting the window blinds and horizontal surfaces
Dusting and polishing furniture
Emptying out trash bins
Sweeping and mopping flooring, including tile surfaces
Cleaning glass in entryways and in building interiors
Cleaning kitchen and break room appliances and fixtures
Dusting air vents and returns along with ceiling fans
Who will be cleaning our business or facility?
Our highly trained Albuquerque NM janitors are professionals that adhere to the highest standards of cleanliness and quality. We conduct thorough and rigorous background checks on all our employees before hiring them, so you can rest assured that your facilities are safe and secure, even after hours. In addition, they undergo extensive training in how to use cleaning equipment, how to properly clean all different types of office facilities, how to treat different types of surfaces, and how to remove different types of stains.
Cleaning Services near Albuquerque NM: ABQ Janitorial Services offers professional commercial cleaning services to businesses in the Albuquerque NM City metro area. Our goal is to make your facility a pristine environment for business. Leaving the cleaning to us will be one less thing your company will have to worry about and will allow your employees to increase their productivity.
Our cleaning services extend to all kinds of Albuquerque NM City businesses such as:
Office Buildings
Schools/Day Care Centers
Fitness Centers
Churches/Places of Worship
Restaurants
Auto Dealerships
Medical Facilities
Retail Stores
Our cleaning services include:
Empty all trash receptacles.
Clean and sanitize restroom fixtures.
Dust and polish furniture as needed.
Dust window blinds and horizontal surfaces on a regular basis.
Vacuum all carpeting and spot clean as needed.
Sweep and Mop any tile or hard flooring.
Clean entrance glass and any interior glass.
Clean Kitchen/Break Room fixtures and appliances.
Dust air vents and returns along with ceiling fans on a regular basis.
And Special services such as:
Power Washing
Window Washing
Carpet Shampoo
Green Cleaning
Of the many places in the United States that could benefit from commercial cleaning services, Albuquerque NM is high on that list. With growing industries and an economy that is constantly changing, companies can't afford to worry about the cleanliness of their facility. When it comes to commercial cleaning, Albuquerque NM businesses have many options. However, no service offers quality results as high as ABQ Janitorial Services Cleaning & Janitorial Services. By using ABQ Janitorial Services, you can not only save money, but keep in-house employees safe and concerned with their own tasks and productivity.
Where Do We Clean?
Cleaning Services near Albuquerque NM :Using ABQ Janitorial Services commercial cleaning services, Albuquerque NM businesses of all types can benefit. Our staff has experience cleaning office buildings, auto dealerships and retail stores. Every person deserves to relax while eating a delicious meal. Fortunately for local eateries, ABQ Janitorial Services Cleaning and Janitorial Services clean restaurants as well. When attending service at a church, synagogue, mosque or one of the many other spiritual facilities in Albuquerque NM City, worshippers should have confidence that their hands are reading clean books and touching seats that are not covered in germs. For that reason, many places of worship have taken advantage of our services. Of course, of the facilities that can benefit from ABQ Janitorial Services commercial cleaning services, Albuquerque NM schools are at the forefront. With the hundreds of students that pass through the halls each day, classrooms are often covered in dust and germs. With ABQ Janitorial Services commercial cleaning, Albuquerque NM schools keep kids safe from germs and healthy throughout the school year. Even medical facilities have benefitted from our top-of-the-line commercial cleaning. Albuquerque NM is now a better place to live, eat, play, work and worship.
How Do We Clean?
Cleaning Services near Albuquerque NM: ABQ Janitorial Services commercial cleaning service, Albuquerque NM, misses no corner. Our trained staff of professionals is thorough regarding even the simplest of tasks such as emptying trash receptacles and replacing garbage bags. They never forget to vacuum carpeting or mop floors and they will make a break room or teacher's lounge a fresh-scented place for lunchtime bonding. They also clean glass windows and porcelain restroom fixtures until they are spotless and sparkling. They even dust the oft-forgotten window blinds to promote the flow of fresh air into every room. Additionally, ABQ Janitorial Services specializes in the nitty gritty work including cleaning and dusting air vents.   
Does ABQ Janitorial Services Have Any Specialty Services?
You can count on it. We have several services available at special request and a slight extra cost. ABQ Janitorial Services machines are tough. For facilities that require the removal of mildew or other grout stains, take advantage of our power washing service and get the unwanted materials off. While window cleaning is part of the standard package, it does not include exteriors, especially not for larger business complexes. For the best view of the Albuquerque NM skyline, sign up for our deluxe window washing. Our squeegees and microfiber cloths also help to give clients a great impression. ABQ Janitorial Services also offers carpet shampooing.
How Much Does Recurring Commercial/Office Cleaning Service Cost in Albuquerque NM?
The cost for commercial and office cleaning service can vary based on the following factors;
Frequency (How often do you require services?)
This is important because discounts are offered when office cleaning is more frequent.
Square footage
It is important to know the size of your space to better determine how many hours of office cleaning is required.
How many employees the space holds/has?
Office cleaning takes up more time when you have more employees. Example cleaning up after 5 employees can take an hour v. cleaning up after 50 which can take hours.
Additional Tasks (Example; Dishes to be hand cleaned)
Additional tasks can take up more time or maybe less in the event you do not need something that is included in standard office cleaning.
Get a Price Quote
We are the foremost professional commercial cleaning service in Albuquerque NM. Contact our cleaning experts today for a free quote. We strive for an excellent customer service experience and look forward to making your space spotless.
How Much Does Cleaning Services Cost?
$25 – $50 Hourly Rate Per Cleaner
$91 – $185 Average Total
Cleaning Services near Albuquerque NM :The average cost of cleaning on a one-time basis is $125 to $225. A one-bedroom apartment costs $60 to $90, while a 2-bed 2-bath home ranges from $95 to $130. A 2,000 square foot house typically costs $135 to $180 to clean, while a 3,000 sq ft home runs $180 to $390.
Cleaning Prices
Cleaning services cost $25 to $50 per hour per cleaner or about $30 to $50 per room. A 2,000 sqft. home with 3 bedrooms and 2 bathrooms costs $140 to $190 to clean or about $0.07 to $0.10 per square foot. A 1-bed 1-bath apartment starts at $60 to $90.
Cleaning rates depend on the type of cleaning and the size of the home. Additional services such as washing and folding laundry, cleaning the windows, or cleaning the fridge will add to your final cost. Many house cleaning companies offer discounts and package deals for setting up a weekly or monthly cleaning contract. Our house cleaning pricing guide covers all important aspects and will help you make an educated decision.
House Cleaning Prices
National Average Cost $121
Minimum Cost $60
Maximum Cost $350
Average Range $91 to $185
Cleaning Cost Calculator
Before your home is cleaned, the cleaning company will give your home a walkthrough so they can calculate how much they will charge you. Cleaning services may charge a flat rate, hourly, or per square foot. The walkthrough will allow them to assess how clean your home is already, how much work they need to do, and any structural or clutter issues that may make it difficult for them to clean.
Cleaning Service Add-ons
Add-On                                             Average Cost
Changing Bed Sheets                     $10 per bed
Wash and Dry Laundry                 $5 to $20 per load
Interior Window Cleaning            $4 to $7 per window
Exterior Window Cleaning           $5 to $8 per window
Dusting Blinds                                 $20
Polish Wood Surfaces                   $30+
Cleaning Interior of Cabinets      $25 to $45+
Fridge Cleaning                               $12 to $50
Oven Cleaning                                 $15 to $35
Baseboard Cleaning                       $35+
Cabinet Organization                     $50
Cleaning Rates Per Hour
Hourly rates for house cleaning range from $20 to $50 per hour per worker, with most home cleaning visits lasting at least two hours with one worker for $75–$110. A cleaning service will mostly charge you based on how many people they need to send to your home to clean.
Cleaning Cost Per Room
Cleaning Services near Albuquerque NM :Some cleaning companies may charge by the number of rooms only as a room-cleaning service, charging $30 to $50 per room (bed or bathroom), while others may charge by the number of occupants in a room. The more the room gets used, the more the company will have to clean. Also, a master bedroom will require more cleaning, as will living rooms and bathrooms. Bathroom cleaning prices will be higher than they are for other rooms if that's all you want to be cleaned.
FREQUENTLY ASKED QUESTIONS
Are you licensed and insured? 
Yes, we are fully bonded and insured.
How do you access my home? 
You may leave a key on file at our secured office.
You may leave a key with your doorman.
You may meet the cleaner.
How do I pay for your service?
Payments can be made either by cash, check or major credit cards.
What is the cancellation policy?          
If it is necessary to cancel a cleaning appointment, please notify us at least 24 hours in advance. Please also be sure to inform ABQ Janitorial Services of any changes to your regular cleaning schedule.
Should I tip the cleaner?
Gratuities, while not required, are greatly appreciated by our cleaning staff.
If I become a regular customer, will I have the same cleaner each time?           
Yes. If for any reason your regular cleaner is unable to make the scheduled appointment, ABQ Janitorial Services will contact you in advance to ask permission to send another cleaner, or you may reschedule your regular appointment.
What if something in my home gets broken?         
All of our workers are highly trained and professional. However, if any damage does occur, we will contact you to discuss it. If we missed it, please notify us as soon as possible and we will address the problem.
How do I provide feedback on my cleanings?
At ABQ Janitorial Services, we take pride in the good relationship we share with our customers. We contact all new customers after their first cleaning to get feedback and encourage all of our customers to contact our office at any time to give feedback or provide detailed instructions for cleaning their apartment.
Clean the whole house, not one room at time
Cleaning is much more efficient if you pick one task (dusting, vacuuming, mopping) and do the same task in every room in the house, rather than cleaning the kitchen, the bathrooms and then the bedrooms. Doing it that way prevents you from feeling like you're in an endless cleaning cycle, starting the same task over and over again.
Gather all your cleaning tools in a caddy
Whether it's a caddy, bucket or tote, having everything you need to clean in one portable place makes it much easier to get the job done. You won't waste time looking for tools while you clean, and don't have to worry about gathering them before your next go around.
Clear the clutter
Before you even start cleaning, go room to room and pick up the clutter. As you pick up each item – magazines, well-read paperbacks, old sneakers – consider whether you should put it away, toss it or donate it.
Dust and vacuum
Before you start dusting, make sure ceiling fans are turned off. Concentrate your dusting on the tops of furniture and the undersides of shelves, on handrails, picture frames, knickknacks and TV screens. For hard-to-reach areas, like blinds and upper shelves, tie a microfiber cloth to the end of a mop or broom. Change the sheets in the bedrooms before you vacuum.
Wipe mirrors and glass
Use one damp microfiber cloth, followed by one dry cloth in wiping clean all the mirrors and glass surfaces.
Disinfect countertops and surface areas
Go through your house and wipe down the hard surfaces – from countertops, appliances and cabinets to doorknobs, light switches, TV remotes and telephones. You should disinfect some of those surfaces, particularly the ones that might deliver germs to people's fingers and faces. Make a nontoxic disinfection solution by mixing one-fourth to a half cup of white or apple cider vinegar with a cup of water.
Focus on tubs, sinks and toilets
Spray cleaner on the kitchen sink then on bathroom sinks, tubs and toilets. Let it sit for a few minutes so the cleaner has time to dissolve dirt and stains. Then return to the kitchen and start scrubbing. Don't forget to wipe down the inside of the microwave. Clean toilets last.
While in the kitchen, you also want to make sure your garbage disposal is in tip-top shape. If you aren't sure the best way to clean a garbage disposal, click here for some useful DIY garbage disposal cleaning tips.
Sweep, then mop
Sweep the kitchen and bathroom floors. Start mopping from the farthest corner of the room and move backwards towards the doorway (that is, don't mop yourself into a corner). Rinse the mop every time you complete a 4-by-4-foot area.
Keep moving when you vacuum
Don't worry about getting every nook and cranny when you vacuum. Just keep moving through the house, running the vacuum in every carpeted room in one pass through.
Some tasks don't need to be done each week. These include waxing the furniture, cleaning the windows, and washing area rugs and bath mats. Inspect these accessories and use your own judgment.
Don't forget to routinely wash your cleaning tools
An often overlooked part of cleaning the house is maintaining your cleaning tools. Using a dirty mop or a vacuum with a full bag is much less effective, and you'll end up spending more time trying to clean.
Make cleaning a group activity
Making cleaning a team effort is one of the best ways to clean a house fast. Schedule a time in advance with your family, and assign tasks to each person. Working together can add some fun to cleaning, and your house will be sparkling in no time.
Cleaning Service Near Albuquerque NM
Deep Cleaning Services
House Cleaning Services
Top Cleaning Services
House Cleaning Service
Sofa Cleaning Services
Water Tank Cleaning Services
Office Cleaning Services Near Albuquerque NM
Home Cleaning Services Price List
House Cleaning Services Cost
How To Calculate Cleaning Cost Per Square Foot
House Cleaning Cost Calculator
Housekeeping Services Rates
House Cleaning Services
House Cleaning Prices List Near Albuquerque NM
Albuquerque NM Cleaning Services Near Me
Belen NM Cleaning Services Near Me
Bernalillo NM Cleaning Services Near Me
Bosque Farms NM Cleaning Services Near Me
Casa Blanca NM Cleaning Services Near Me
Cedar Crest NM Cleaning Services Near Me
Clines Corners NM Cleaning Services Near Me
Corrales NM Cleaning Services Near Me
Edgewood NM Cleaning Services Near Me
Espanola NM Cleaning Services Near Me
Estancia NM Cleaning Services Near Me
Gallup NM Cleaning Services Near Me
Grants NM Cleaning Services Near Me
Lemitar NM Cleaning Services Near Me
Los Lunas NM Cleaning Services Near Me
Moriarty NM Cleaning Services Near Me
Mountainair NM Cleaning Services Near Me
Pecos NM Cleaning Services Near Me
Peralta NM Cleaning Services Near Me
Placitas NM Cleaning Services Near Me
Rio Communities NM Cleaning Services Near Me
Rio Rancho NM Cleaning Services Near Me
Santa Fe NM Cleaning Services Near Me
Socorro NM Cleaning Services Near Me
Tijeras NM Cleaning Services Near Me
Tome NM Cleaning Services Near Me
ABQ JANITORIAL SERVICES
REQUEST MORE INFORMATION. CONTACT US