Call us for your free quote and ask us how you can save 10% off in your monthly bill.
GETTING THE BEST RESULTS FROM YOUR HOUSEKEEPER, MAID, JANITORIAL SERVICE OR CLEANING SERVICE.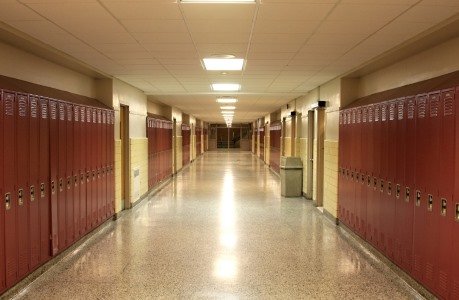 Common area cleaning services Albuquerque NM: Are you thinking for hiring some professionals for common area cleaning? Then you are making the best decision as it is an economical idea which will offer you convenience. With the affordable rates of ABQ Janitorial Services, you can have the best common area cleaning services at the best price. Cost of Common Area Cleaning Services?
Feel Free to Call us now or book online quickly!
COMMON AREA CLEANING SERVICES ALBUQUERQUE NM
ABQ Janitorial Service sis offering its services in the wide area and we do understand that the reputation of your company matters a lot for you. With our services of common area cleaning we help you in building you reputation. Our cleaning professionals are equipped with all the supplies as well as equipment which are needed to provide a noticeable cleanliness for your surroundings. You can take advantage of our flexible schedule and can avail our services at any time of day as we are available for 24*7 hours.
Our customer satisfaction is making us popular in the cleaning services, so hiring us will be a great decision for you as you will see by your own our professional cleaning services. The cleaning services are done with professionalism and not leaving any chances of errors.
Our common area cleaning services include:
Walk the grounds and pick up trash
All dumpster sites will be checked on every visit
Remove mail area trash
Reline trash cans
All visible pet void clean up
Maintain all doggie void in all stations, change bags as necessary
Sweep parking stalls on a rotating basis
Walk inner and outer perimeter and remove all trash and debris
Let's opt us and see how we can serve you and your home or business for common area cleaning. We are just a call away!
Albuquerque NM Common Area Cleaning near me
Belen NM Common Area Cleaning near me
Bernalillo NM Common Area Cleaning near me
Bosque Farms NM Common Area Cleaning near me
Casa Blanca NM Common Area Cleaning near me
Cedar Crest NM Common Area Cleaning near me
Clines Corners NM Common Area Cleaning near me
Corrales NM Common Area Cleaning near me
Edgewood NM Common Area Cleaning near me
Espanola NM Common Area Cleaning near me
Estancia NM Common Area Cleaning near me
Gallup NM Common Area Cleaning near me
Grants NM Common Area Cleaning near me
Lemitar NM Common Area Cleaning near me
Los Lunas NM Common Area Cleaning near me
Moriarty NM Common Area Cleaning near me
Mountainair NM Common Area Cleaning near me
Pecos NM Common Area Cleaning near me
Peralta NM Common Area Cleaning near me
Placitas NM Common Area Cleaning near me
Rio Communities NM Common Area Cleaning near me
Rio Rancho NM Common Area Cleaning near me
Santa Fe NM Common Area Cleaning near me
Socorro NM Common Area Cleaning near me
Tijeras NM Common Area Cleaning near me
Tome NM Common Area Cleaning near me
ABQ JANITORIAL SERVICES
REQUEST MORE INFORMATION. CONTACT US