Call us for your free quote and ask us how you can save 10% off in your monthly bill.
GETTING THE BEST RESULTS FROM YOUR HOUSEKEEPER, MAID, JANITORIAL SERVICE OR CLEANING SERVICE.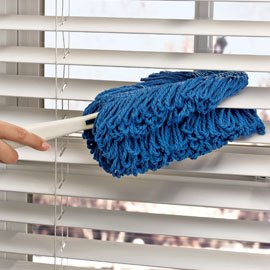 Looking for Low High Level Dusting Services near Albuquerque NM? When it comes to getting the best in Albuquerque high and low dusting, you want to feel confident that you are getting expert level janitorial services. Free estimates! 
Feel Free to Call us now or book online quickly!
LOW HIGH LEVEL DUSTING SERVICES
What We Do   ABQ Janitorial Services
There is nothing routine about   ABQ Janitorial Services– we aren't satisfied unless your facility is dust-free and spotless. Low dusting means we wipe everything below desk level, including filing cabinets and furniture, all office equipment, and baseboards. High dusting means we meticulously clean all light switch panels, window blinds or shades, and ceiling light fixtures. When we sweep or vacuum your floors, even the smallest dust bunny has no chance of survival. Your   ABQ Janitorial Services team will ensure all waste and trash cans are properly emptied, ready for another day of paper, plastic, and other types of refuse.
Our team members clean all our clients' office bathrooms and kitchens as if they're cleaning those particular rooms in their own home. And we only use the best to kill off sickness-spreading germs and bacteria in these very public place. We only use green products. For example Envirox, their green multi-cleaner has only 2 dilutions, but covers an amazing 95% of most general cleaning needs.
We use it on carpets, glass, counters, tables, walls, hard floors, stainless steel, and more. The product's uniquely patented and stabilized hydrogen peroxide formula provides a deeper level of clean, leaving behind no residue. Envirox®'s multi-cleaner is an excellent degreaser, deodorizer, and sanitizer. It kills almost 100% of the common bacteria most likely to visit your workplace through human illness or tainted food. If it's possible to be enamored with a cleaning product, this is the one we love!
Customized Cleaning
From a personnel perspective, we do our best to match up the right janitorial team with your specific cleaning needs. Customizing our cleaning process to your facility's layout is a must. All you need to do is tell us what you want. Once you've experienced your initial cleaning with   ABQ Janitorial Services , it's so easy to set up an ongoing maintenance plan . We mean what we say in the   ABQ Janitorial Services : Our clean attitude makes the difference.
Albuquerque NM Low High Level Dusting near me
Belen NM Low High Level Dusting near me
Bernalillo NM Low High Level Dusting near me
Bosque Farms NM Low High Level Dusting near me
Casa Blanca NM Low High Level Dusting near me
Cedar Crest NM Low High Level Dusting near me
Clines Corners NM Low High Level Dusting near me
Corrales NM Low High Level Dusting near me
Edgewood NM Low High Level Dusting near me
Espanola NM Low High Level Dusting near me
Estancia NM Low High Level Dusting near me
Gallup NM Low High Level Dusting near me
Grants NM Low High Level Dusting near me
Lemitar NM Low High Level Dusting near me
Los Lunas NM Low High Level Dusting near me
Moriarty NM Low High Level Dusting near me
Mountainair NM Low High Level Dusting near me
Pecos NM Low High Level Dusting near me
Peralta NM Low High Level Dusting near me
Placitas NM Low High Level Dusting near me
Rio Communities NM Low High Level Dusting near me
Rio Rancho NM Low High Level Dusting near me
Santa Fe NM Low High Level Dusting near me
Socorro NM Low High Level Dusting near me
Tijeras NM Low High Level Dusting near me
Tome NM Low High Level Dusting near me
ABQ JANITORIAL SERVICES
REQUEST MORE INFORMATION. CONTACT US