Call us for your free quote and ask us how you can save 10% off in your monthly bill.
GETTING THE BEST RESULTS FROM YOUR HOUSEKEEPER, MAID, JANITORIAL SERVICE OR CLEANING SERVICE.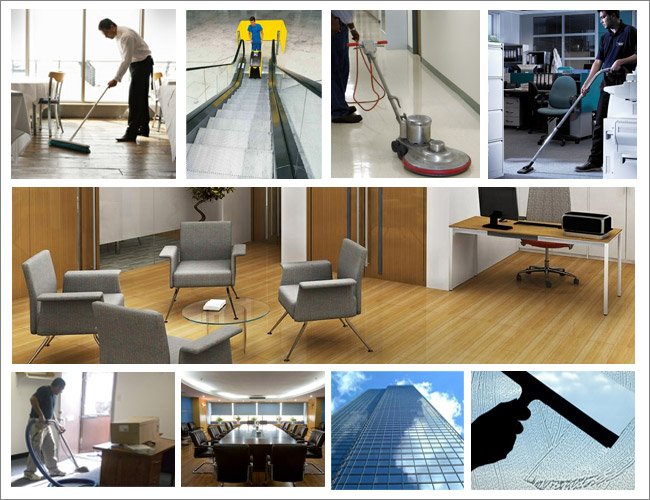 Looking for a reliable office cleaning services near Albuquerque NM? An office is the important asset of the corporative meetings and in the business world, it has a very important role to play. So, offices should be clean and for cleaning purposes, companies should hire professional teams so that their office can look cleaner than they are. Office not only require regular cleaning services, it also requires deep cleaning of corners, furniture's cleaning, table, chair cleaning, tiles and floor surface cleaning, cleaning of fans, no spider webs should be there and these things need a team that can work together and can give you good results. For the best office cleaning services,   ABQ Janitorial Services are the company which you can hire and can experience the very best level of cleanliness at pocket-friendly prices. Free estimates! Call today or schedule online easily!
Feel Free to Call us now or book online quickly!
The office cleaning can be regular and it can also be once in a week or month and the prices are accordingly. Regular cleaning is good as they give you discounts and once in a week cleaning will cost you more. The best office cleaning services in Albuquerque is done by   ABQ JANITORIAL SERVICES.
ABQ Janitorial Services provides the best office cleaning services and the services are given below:
Cabins, Meeting Rooms, Reception and Workstations
False ceilings, Light fixtures, High windows & ventilators, Ceiling fans and ACs (exterior only)
Switchboards, Wall Hangings, Mirrors Windows, Window Grills and Wire Meshes
Accessible window exteriors
Curtains and Window Blinds vacuuming
Carpets, Entrance Mats & Rugs vacuuming
Workstations – Pin Boards, White Boards, Partitions, Table Tops, Under the Table, Legs
Doors & Door Handles
Electronic Equipment Desktops, CPU, UPS, TVs, Projectors, Telephone & Remotes
Side Boards and Storage Closets (Exteriors only)
Wardrobes, Side Boards and Utility Closets (Exteriors only)
Side Tables, Centre Tables, Meeting Room Tables, Display Shelves
BEST OFFICE CLEANING SERVICES IN ALBUQUERQUE
So, as you see the best office cleaning service is provided by   ABQ Janitorial Services in Albuquerque. They do essential work and deeply clean the offices. They are getting positive reviews from the people. Everyone loves their work. You can also hire them for the best work and they will never let you down. So, go and contact them.
Albuquerque NM Office Cleaning Services near me
Belen NM Office Cleaning Services near me
Bernalillo NM Office Cleaning Services near me
Bosque Farms NM Office Cleaning Services near me
Casa Blanca NM Office Cleaning Services near me
Cedar Crest NM Office Cleaning Services near me
Clines Corners NM Office Cleaning Services near me
Corrales NM Office Cleaning Services near me
Edgewood NM Office Cleaning Services near me
Espanola NM Office Cleaning Services near me
Estancia NM Office Cleaning Services near me
Gallup NM Office Cleaning Services near me
Grants NM Office Cleaning Services near me
Lemitar NM Office Cleaning Services near me
Los Lunas NM Office Cleaning Services near me
Moriarty NM Office Cleaning Services near me
Mountainair NM Office Cleaning Services near me
Pecos NM Office Cleaning Services near me
Peralta NM Office Cleaning Services near me
Placitas NM Office Cleaning Services near me
Rio Communities NM Office Cleaning Services near me
Rio Rancho NM Office Cleaning Services near me
Santa Fe NM Office Cleaning Services near me
Socorro NM Office Cleaning Services near me
Tijeras NM Office Cleaning Services near me
Tome NM Office Cleaning Services near me
ABQ JANITORIAL SERVICES
REQUEST MORE INFORMATION. CONTACT US