Call us for your free quote and ask us how you can save 10% off in your monthly bill.
GETTING THE BEST RESULTS FROM YOUR HOUSEKEEPER, MAID, JANITORIAL SERVICE OR CLEANING SERVICE.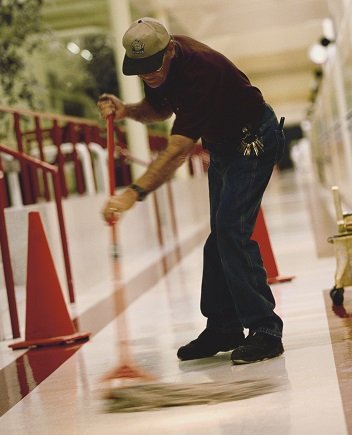 SPECIAL EVENT CLEANING SERVICES
Pre and Post Event Cleaning at   ABQ Janitorial Services
A big event takes a lot of time and energy to plan and maintain.  The last thing that you want to deal with at the end of an event is cleaning up the messes that people at the events leave at the venue.    ABQ Janitorial Services has the solution to this messy problem, and we have it at an affordable rate. Plus, we not only clean up after the event, but we clean it beforehand as well.
Types Of Events |   ABQ Janitorial Services| 
Whether it's a conference, concert, wedding, or more, we have the experience and reliability to clean your facility.  With each event, there are many common messes, from drink spills to dropped food, there's no shortage of the kinds of messes that people will leave at these commercial facilities during these special occasions.
Here are the types of events we clean for:
Concerts
Movies
Fundraising
Political
Trade Shows
Sports
Festivals
Grand openings
Conventions
Parties
Holidays (Christmas, Thanksgiving, New Year's, and more)
Special Event Cleaning Services for Venues |   ABQ Janitorial Services| 
We work on a variety of commercial buildings on a regular basis so it's no problem for us to clean most facilities that host large sized events.  
Albuquerque NM Special Event Cleaning near me
Belen NM Special Event Cleaning near me
Bernalillo NM Special Event Cleaning near me
Bosque Farms NM Special Event Cleaning near me
Casa Blanca NM Special Event Cleaning near me
Cedar Crest NM Special Event Cleaning near me
Clines Corners NM Special Event Cleaning near me
Corrales NM Special Event Cleaning near me
Edgewood NM Special Event Cleaning near me
Espanola NM Special Event Cleaning near me
Estancia NM Special Event Cleaning near me
Gallup NM Special Event Cleaning near me
Grants NM Special Event Cleaning near me
Lemitar NM Special Event Cleaning near me
Los Lunas NM Special Event Cleaning near me
Moriarty NM Special Event Cleaning near me
Mountainair NM Special Event Cleaning near me
Pecos NM Special Event Cleaning near me
Peralta NM Special Event Cleaning near me
Placitas NM Special Event Cleaning near me
Rio Communities NM Special Event Cleaning near me
Rio Rancho NM Special Event Cleaning near me
Santa Fe NM Special Event Cleaning near me
Socorro NM Special Event Cleaning near me
Tijeras NM Special Event Cleaning near me
Tome NM Special Event Cleaning near me
ABQ JANITORIAL SERVICES
REQUEST MORE INFORMATION. CONTACT US