Call us for your free quote and ask us how you can save 10% off in your monthly bill.
GETTING THE BEST RESULTS FROM YOUR HOUSEKEEPER, MAID, JANITORIAL SERVICE OR CLEANING SERVICE.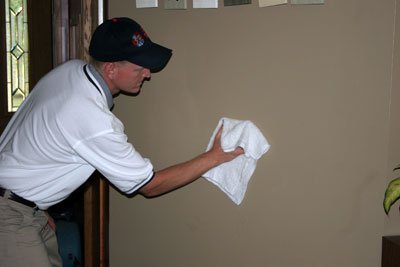 Need Wall Cleaning Service near Albuquerque NM: Clean walls might be the mark of a clean home but setting aside time to clean your walls can be challenging. After all, you're probably focused on other everyday cleaning tasks when you have time to clean your home. Cleaning the kitchen after dinner, washing the floors, vacuuming the carpets, and wiping down the bathrooms all take precedence before wall washing. As a result, your walls probably get neglected, but that doesn't mean they don't require care. Hence you need professionals like ABQ Janitorial Services as the Premier wall cleaning service provider across Albuquerque NM. Cost of Wall Cleaning Service?
Free Estimates. Contact us now or book online Specialty House Cleaning Services quickly!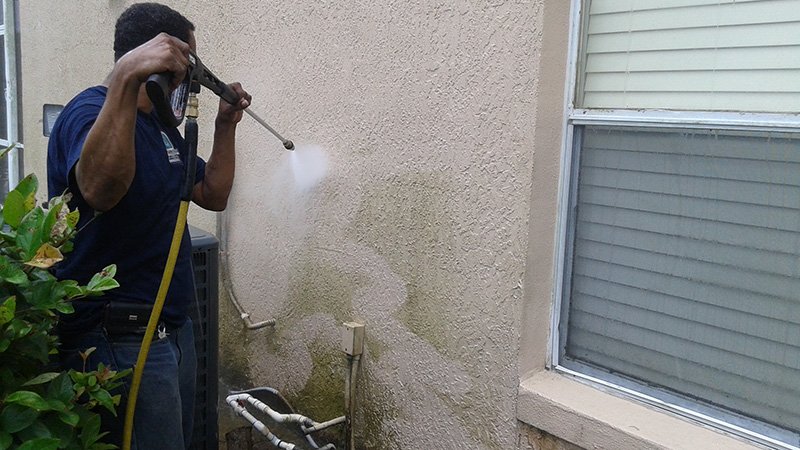 Smudges and marks on your walls are seemingly inevitable. If you have children or pets, their hands, paws, and wet noses might leave more than a mark or two on your walls. The presence of dirty fingerprints on your walls can seriously mar the overall appearance of your home. Plus, your walls can attract all sorts of build-up. Dust and cobwebs can cling to your walls, especially in certain areas like behind electronic devices. Cooking, taking a steamy shower, and burning a fire in your fireplace can also contribute to build-up on your walls.
The type of paint on your walls can also play a role in how well they hold up. Flat, or matte, paint tends to attract and show more dirt, build-up, and imperfections, and removing this build-up can be challenging. Walls with satin paint, which has a subtle sheen, are easier to wash than their flat-painted counterparts. Eggshell paint, with its glossy finish, is also relatively easy to wash. In many cases, you can give any type of paint new life with the help of ABQ Janitorial Services wall cleaning services in Albuquerque NM.  
If your walls are looking less than perfect, don't call the painter for a fresh coat of paint. Instead, call ABQ Janitorial Services and ask about our specialty wall cleaning services. We'll thoroughly clean your walls, top to bottom, eliminating those imperfections that leave your walls looking worn and dirty.
Some additional ABQ Janitorial Services:
ABQ Janitorial Services is the name you can trust for Wall Cleaning services. Don't worry about prices, contact ABQ Janitorial Services in Albuquerque NM today!
Albuquerque NM Wall Cleaning Service near me
Belen NM Wall Cleaning Service near me
Bernalillo NM Wall Cleaning Service near me
Bosque Farms NM Wall Cleaning Service near me
Casa Blanca NM Wall Cleaning Service near me
Cedar Crest NM Wall Cleaning Service near me
Clines Corners NM Wall Cleaning Service near me
Corrales NM Wall Cleaning Service near me
Edgewood NM Wall Cleaning Service near me
Espanola NM Wall Cleaning Service near me
Estancia NM Wall Cleaning Service near me
Gallup NM Wall Cleaning Service near me
Grants NM Wall Cleaning Service near me
Lemitar NM Wall Cleaning Service near me
Los Lunas NM Wall Cleaning Service near me
Moriarty NM Wall Cleaning Service near me
Mountainair NM Wall Cleaning Service near me
Pecos NM Wall Cleaning Service near me
Peralta NM Wall Cleaning Service near me
Placitas NM Wall Cleaning Service near me
Rio Communities NM Wall Cleaning Service near me
Rio Rancho NM Wall Cleaning Service near me
Santa Fe NM Wall Cleaning Service near me
Socorro NM Wall Cleaning Service near me
Tijeras NM Wall Cleaning Service near me
Tome NM Wall Cleaning Service near me
ABQ JANITORIAL SERVICES
REQUEST MORE INFORMATION. CONTACT US