Call us for your free quote and ask us how you can save 10% off in your monthly bill.
GETTING THE BEST RESULTS FROM YOUR HOUSEKEEPER, MAID, JANITORIAL SERVICE OR CLEANING SERVICE.
Commercial Residential Cleaning Janitorial Services Albuquerque NM ABQ Janitorial Services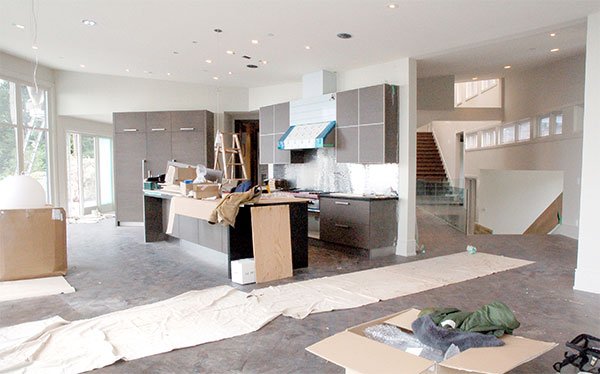 Looking for janitorial services near Albuquerque New Mexico? Contact ABQ Janitorial Services for commercial cleaning janitorial services. We provide business cleaning services for a wide variety of industries in the Albuquerque area and we also offer residential cleaning services. ABQ Janitorial Services offers top-notch commercial business cleaning services to the Albuquerque NM area. We strongly believe that you never get a second chance to make a good, first impression.
You come home or return to your office and you are greeted by clean scents, freshly vacuumed carpets, shining countertops, dust-free tables, clean sinks, gleaming bathrooms. This is the reason you want to have a housekeeper, maid, cleaning lady, cleaning service. Your cleaning and housework have been done for you.
Whether you don't have time to keep your home organized and clean, you truly can't stand house cleaning, or you just want someone to help you keep up with all of the housework, a well chosen and well managed housekeeper can simplify your life.
Top to bottom Detail Cleaning (spring Cleaning)
General Cleaning (weekly, Biweekly, Monthly)
Move In & out Cleaning
Holiday, party prep/ clean up
Vacation rentals
Apartments
Property Management
Since no two homes are alike, we customize our house cleaning service to meet your needs. ABQ Janitorial Services offers numerous services for our residential clients. We have a cleaning solution for all budgets. Each appointment is unique and valued accordingly. Whether you would like us to do an spring cleaning, or to pick up after a long week, re-organize the garage, customize the pantry, or dust, we handle each task professionally. We are here to accommodate all your cleaning needs.
Residential Cleaning In Albuquerque
What are you doing this weekend? Did you have big plans but cancelled them at the last second once you took a look around your home and realized that you can't put off cleaning up any longer? You shouldn't have to choose between having a good time with your free time and having a clean home to relax in. At least, that's how we felt when we started ABQ Janitorial Services many, many years ago and it's what we continue to preach whenever someone is considering acquiring our residential cleaning services.
If you are tired of being left to pick and choose between having fun and having a clean home, get in touch with ABQ Janitorial Services today. Our thorough, reliable and professional cleaners have received extensive training to make sure that they apply the proper techniques to make your home more sanitary, hygienic and healthy than ever before. Meeting your expectations isn't good enough for our team, we aim to exceed them.
To get a free quote on our expert residential cleaning services, contact ABQ Janitorial Services today.
Cleaning That Works for Your Schedule
One of the biggest reasons people in the area pursue our residential cleaning services is because they don't have time to provide their homes with the thorough, sanitizing cleans they require to improve their home's esthetics, indoor air quality and overall health. Without our thorough domestic cleaning services, things like your counters, doorknobs and floors could be breeding grounds for bacteria. Getting sick and having your life derailed by illness shouldn't be a result of there only being 24 hours in a day.
If you had the time, there's no question that you would disinfect every surface on a regular basis so that the risk of getting sick is next to nothing. Unfortunately, your schedule doesn't allow you to provide the thorough cleans needed to get rid of harmful bacteria. Our schedule does.
When you acquire ABQ Janitorial Services' residential cleaning services, we can come clean up as often as you need us to. Simply let us know what you expect out of a residential cleaning service and we'll provide you with a complimentary estimate for those services. From there, all you have to do is sit back, relax and reap the rewards of a more beautiful and comfortable home.
Commercial Cleaning In Albuquerque
If your place of business is going to function at maximum efficiency, it needs to be clean. People function better when they are in a clean and organized environment. Plus, when clients and customers see the attention to detail you have put in to maintaining the cleanliness and hygiene of your facilities are bound to impress them and reflect positively on your business overall. Of course, to reap all the benefits that comes with a clean workplace, you need to have dedicated professionals keeping a watchful over your business's conditions.
 You could go the route of adding a commercial cleaner in-house, but between their salary, benefits and the added bureaucratic work that comes with adding an employee it isn't worth it when you can just acquire ABQ Janitorial Services' commercial cleaning services.
We have been proud to service all kinds of businesses in the area and make sure they are presentable for virtually any situation. Whether you need your carpets cleaned, windows washed or surfaces disinfected, ABQ Janitorial Services' commercial cleaning professionals can complete whatever tasks your business needs completing to be at its best. Just give us a call today and we'll be happy to provide you a free quote on our commercial cleaning services.
When you choose ABQ Janitorial Services as your commercial cleaner, remember that we don't just physically clean your place of work, we maintain your organization's image. We can clean your commercial space including offices, banks, healthcare facilities, warehouses, industrial spaces, shopping centers and more. Basically, if there is business or commerce conducted somewhere in the area, we will provide it with exceptionally thorough cleaning services—so call us today.
Benefits of Commercial Cleaning Services
If your office or retail space has begun to feel like your second home, you shouldn't have to worry about keeping your second home clean as well as your actual home. Even if it looks habitable at first glance, investing in a commercial cleaning service is always a great idea because it can help with:
Workplace Safety
Offices, schools and healthcare facilities are breeding grounds for bacteria. Manufacturing facilities are more hazardous when they are untidy. Though you may clean up messes when they are front and center, no one is more effective at cleaning a workplace than ABQ Janitorial Services' professional cleaners. The average business loses over $1,600 a year to workplace absenteeism caused by personal illness or injury, so rather than lose it, invest that in commercial cleaning services.
Higher Productivity
There have been many studies done that prove a cleaner workplace leads to happier, more productive workers. If you have noticed your staff starting to slouch, the most effective fix might be as simple as getting our cleaners to brighten up the place.
Higher Quality Clean
When you leave the cleaning duties to the professionals, you can rest assured knowing they are doing the best possible job. No one cleans your teeth better than your dentist because that's their profession. Same logic applies to professional cleaners.
ABQ Janitorial Services Professional Cleaning Services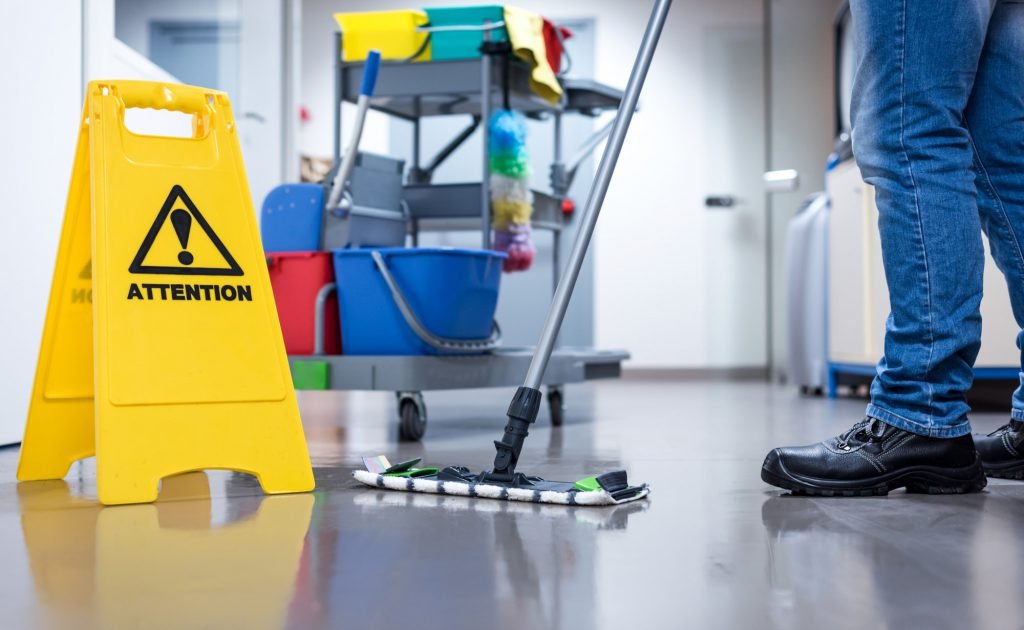 ABQ Janitorial Services provides spectacular first impressions – every time. Our professional cleaners will leave your facility healthier, cleaner and in an overall better condition than when we arrived. Our attention to detail is second to none. The staff at ABQ Janitorial Services is ready to provide solution oriented ideas in regard to your facility maintenance. Our company philosophy is we're not satisfied until you are.
Our Service Guarantee
ABQ Janitorial Services guarantees that you will be 100% satisfied with the product or service provided. If you are not 100% satisfied, ABQ Janitorial Services will correct the problem immediately or will refund a portion of the sales price.
Carpet restoration/maintenance
Window cleaning
Hard floor care
Upholstery/partition cleaning
Parking garage cleaning
Graffiti removal
Snow roof raking
Inventory
Deliver & put away supplies
Rental mats
Provide and install light bulbs
Provide an electrician
Emergency clean-ups
We clean a variety of industries
Banks
Bars
Daycares
General office buildings
Multi-tennant buildings
Restaurants
Retail facilities
Saloons
Tanning salons
Theaters
Office Building Cleaning Albuquerque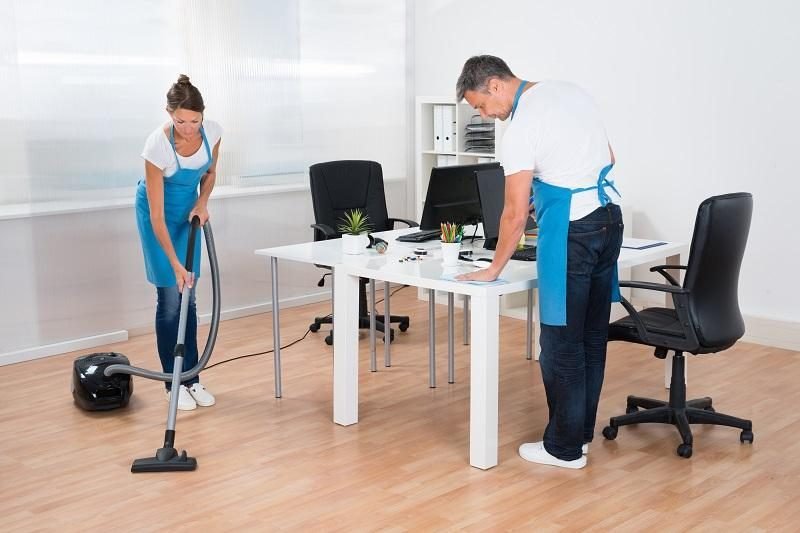 Top Rated Albuquerque Cleaners for Regular Office Cleaning
ABQ Janitorial Services is excessively detail-orientated when it comes to your office cleaning. When you hire ABQ Janitorial Services, you're hiring a team of dedicated professionals and not just subscribing to a service.
We take pride in being forward thinking and routinely look for ways to go above and beyond what it is typically included in an office cleaning service. Regular office cleaning is more than just protecting your image. It's about protecting your bottom line.
List of Office Cleaning Services
Carpets
Bathrooms
Trash Removal
Vacuuming
Detail Dusting
Changing Lights
Breakrooms
Kitchens
Medical Office Cleaning Albuquerque
Medical Facility Cleaning for Dentists, Clinics and Animal Hospitals Rest assured that your medical facility is always clean and sanitary for your patients. We take health and cleanliness very seriously and understand that this is something that your patients expect when visiting your facility.
Our medical office cleaning involves many standard services including sweeping and mopping floors, trash removal and disinfecting sinks and other surfaces. It is a priority for ABQ Janitorial Services medical cleaning services to create a sanitary and healthy environment for your patients. We take extra care to avoid cross contamination and use the safest, most reliable anti-bacterial cleaners.
We can provide medical office cleaning services for any number of medical facilities including dental offices, health clinics and veterinary hospitals.
School And Daycare Cleaning Albuquerque
Janitorial Cleaning Services for Albuquerque Schools and Daycares Children deserve a clean environment in which to learn and play, and ABQ Janitorial Services can provide you with exceptional daycare and school cleaning services. We take extra care to use non-corrosive, non-damaging, safe cleaners, which are especially important in rooms where children eat and play.
Children can also leave quite a trail of dirt, crumbs and stains. We'll safely remove ground-in food and stains from carpets and sanitize tables, toys and play areas.
ABQ Janitorial Services is happy to provide janitorial services for your school or daycare that leave a sanitary, safe environment where kids can be kids.
Retail Store Cleaning Albuquerque
Reliable Retail Cleaning Company in Albuquerque, NM
You'll never get a second chance at a first impression. It's an old saying but true. Your customers will decide within seconds if they want to shop with you, and a big part of that is the cleanliness of your store. ABQ Janitorial Services offers retail cleaning services to help your customers' first impression be the best it can be.
We understand that your customers are your most valuable asset, and you don't want to lose them because of a dirty store. Our retail cleaning services provide all of the basics including vacuuming, dusting, sweeping, mopping, trash removal and much, much more.
Carpet & Upholstery Cleaning Albuquerque
In order to preserve the life of your carpet, it is recommended that you have your carpets cleaned at least twice a year.
We'll start with a pre-spray cleaning solution suitable for your carpet type and use our hot water extraction method to loosen and lift dirt, grime, and other pollutants from your carpet. We will even apply a carpet protectant if you so desire.
We take special care when cleaning your office furniture as well. One step we do that others may not is vacuum your furniture before we clean it to remove dirt and dust that will stain or damage your furniture if left on while everything is wet.
The type of upholstered furniture you have will determine which method of cleaning is right for you. Most fabrics and fabric blends can be cleaned via heat extraction. Other fabrics such as leather or leather-like materials will usually need to be hand cleaned using either soap and water or a product made for cleaning your type of office furniture (see your manufacturers tag for more information).
Floor Care Albuquerque
There are many different types of floors out there, so we've spent many years researching what products work best for which types of floors. We'll be happy to provide you with a maintenance schedule so your floors always look like the day they were installed.
During your consultation we will observe and analyze all of your tile and grout concerns. We're experts in tile and grout composition, cleaning, and odor elimination. As a company, we are eager to explain the causes and the processes involved in producing the finest results possible. We can help you with everything from tile and grout cleaning to stripping and waxing your floors. We'll keep you informed every step of the way.
Janitorial Cleaning Albuquerque
Whether you just need the trash emptied nightly and your bathrooms and break room cleaned once a week or you need more thorough, frequent cleaning services, we're happy to help. We'll customize your program according to your needs and budget.
We provide full janitorial services for offices, schools, even sterile cleaning of medical facilities. We provide monthly invoicing and you'll never be tied into a lengthy contract.
Move-in & Move-out Cleaning Albuquerque
Whether you're a property manager, realtor, business owner, or you lease your commercial space, ABQ Janitorial Services can help you get your property clean and ready for the next owner or renter.
Let's face it, moving is stressful enough, why worry about the post move clean when AIMS can do a complete cleaning for you.
Our move-in and move-out cleaning services include wiping the inside of your cupboards, closets, refrigerators, and ovens, we'll even wipe your window tracks and door frames as well as haul away any trash that was left behind. However, we will not haul away major appliances, building materials, chemicals, landscape, or anything we deem hazardous, immoral, or unethical.
Post Renovation Cleaning Albuquerque
Once your construction and remodeling project has been completed for your business, it can be an overwhelming experience just thinking about all the necessary cleaning. There will no doubt be a lot of dust, much of it airborne, and plenty of debris on your surfaces such as your walls and floors. This can prove to be overwhelming not only to your senses but to your health as well.
Not to worry however, our team of experienced and professional cleaning technicians will have your business back in tip top shape in a jiffy! Our extensive array of advanced cleaning equipment and solutions will eliminate your post renovation dust and debris that's lingering on your surfaces as well as in your air.
Window Cleaning Albuquerque
There is no question, clean windows make an impact on the success of your business. Clients form first impressions quickly, and windows are certainly one of those elements that gets noticed by all. Call ABQ Janitorial Services and enjoy streak-free windows. Crystal clear windows that will let the sun shine through and make a positive impression on all your visitors.
Simply call us to set up a time for us to visually inspect your windows. We'll provide you with an estimate and if you approve the estimate, we will then schedule your window cleaning.
Sterile Cleaning Albuquerque
If you own or manage a medical building or clinical facility, you might be struggling to find a commercial cleaning company with sufficient expertise and experience to properly clean the variety of spaces in your building, from communal areas and offices to treatment rooms containing delicate and sensitive equipment. We understand that your clients rely on your expertise to treat them.
Warehouse Cleaning Albuquerque
Warehouses are inherently hazardous facilities. From slips and falls to mechanical errors and many more potential injuries, the best way to minimize any accidents is to take the necessary precautions to keep your warehouse is the best possible shape. This means free from clutter and any dirt. To an extent, you can be excused for letting your warehouse's general cleanliness slide a bit. You need to be preoccupied with the proper storage of goods while making sure that they are getting properly distributed. However, it's not something you can overlook for very long especially since it's so easy to call ABQ Janitorial Services and acquire our warehouse cleaning services.
Not only will a call to ABQ Janitorial Services improve your warehouse's overall health and safety, maintaining a clean warehouse is essential to inspiring confidence in your clients. You may not notice the clutter, debris and dirt piling up because you are in your warehouse on a daily basis, but just because it's not evident to you doesn't mean that it won't be the first thing people see when they come in to your facility.
When you get in touch with ABQ Janitorial Services today, you are taking the first step to making your warehouse a safer, more productive and more attractive place to work in and do business with. We'll be happy to provide you with a free estimate when you call us today. We pride ourselves on being able to offer the most accurate free estimates in the area since we know budgetary concerns are always a top priority.
When you acquire ABQ Janitorial Services' expert warehouse cleaning services, we will:
Dust ledges, rafters and warehouse walls
Use pressure washing equipment for floors
Remove floor oil and grease stains
Remove paint and other floor stains
Reseal floors
Clean warehouse offices
Clean employee washrooms, eating areas, locker rooms and shower areas
Vacuum carpets and deep clean when necessary
Remove garbage and debris in an orderly fashion
These are some of the basic tasks our warehouse cleaning services include. But having been in this business for many years, we understand that no two warehouses are alike. Sure, they may look similar at first glance, but they all have different cleaning needs that must be met to make sure efficiency, health and safety are maximized. With this in mind, we are happy to offer completely customizable warehouse cleaning plans. Whether you need special equipment cleaned every couple of months or the disposal of hazardous materials on a nightly basis, our team has the necessary licenses, insurances and bonds to get the job done with confidence.
When you call ABQ Janitorial Services today to receive your free estimate, just let us know about any specific tasks you think you'll need us to take care of and we will be happy to include it in our estimate. There isn't a warehouse cleaning task we haven't tackled in the past so do not hesitate to ask us to mind a specific task.
Contact Us Today
For the best warehouse cleaning services in the area, contact ABQ Janitorial Services today and watch your operation improve thanks to consistent and quality cleans.
Construction Cleaning Albuquerque
No matter how big or small your construction project is, it is guaranteed to make a huge mess. There is no way to prevent it, which is unfortunate because it can hurt morale if the mess is allowed to accumulate for both contractor and client alike.
A clean job site is an efficient job site. Think about it, is it easier to work in a clean or cluttered space? Even if you typically work at a desk, keeping your area clean can do wonders for your productivity. Can you imagine the difference it makes when you are putting up drywall, installing cabinets or nailing in shingles? Not to mention, construction is very detail oriented work. When you have a clean job site to navigate, the contractors aren't losing track of valuable pieces that are necessary for the structural integrity of the finished product.
But whose responsibility is it to keep the job site clean? Is it the contractor's? Is it the client's? As far as we're concerned, it's our responsibility. For the last several years, ABQ Janitorial Services has been proud to offer construction cleaning services to all sorts of construction projects in the area. From minor renovations to erecting brand-new buildings, our goal is to maintain the cleanliness of any area job site to make sure that productivity, morale, health and safety of clients and contractors aren't impacted by the mess this type of work can't help but make.
For a free estimate, no-obligation estimate on our construction cleaning services, please give ABQ Janitorial Services a call today.
Boost Your Contracting Business's Reputation With our Construction Cleaning Services
While ABQ Janitorial Services' professional cleaners typically work with clients directly, the benefits our construction cleaning services can bring are particularly useful for contractors in the area. No matter how qualified you are or how many satisfied customers will vouch for your services, general contractors are always on thin ice with home and business owners.
Sometimes, it can feel like clients are looking for a reason to mistrust general contractors and in many cases, it can be determined by how you maintain the job site. Obviously, there are a number of different things that can create messes when you are building or remodeling a commercial or residential property, but when you take measures to make sure the area is spotless at the end of the day or when an important walk-through is coming up.
If you have enough on your plate already trying to keep the project on schedule, let ABQ Janitorial Services' cleaning professionals mind the construction site's hygiene on your behalf. When garbage, debris and dust are kept to a minimum, it sends a message of professionalism to your clients.
Our cleaners have been conduction construction cleans for several years and we have plenty of knowledge on how to maximize our efficiency. Productivity, morale, health and safety should all increase when you have ABQ Janitorial Services' professionals in your corner.
Contact ABQ Janitorial Services Today
Whether you are the property's owner or a contractor, the area's best construction cleaning company is at your service. Just give us a call today.
Green Cleaning Albuquerque
Life today is hectic and there is no reason to believe it will that it's going to slow down any time soon. When life gets busy, one of the first things to fall by the wayside is the cleanliness of your home or business. That's why it's so important to make sure you have a professional cleaning service you can count on. Free time is precious and few people want to waste it scrubbing floors and disinfecting services. We at ABQ Janitorial Services have enjoyed a ton of success thanks to our ability to step up in times of need and provide a service that improves the overall health and safety of any given residence or business in the area.
If health and safety are two of your priorities when you are looking for a cleaning company, make sure you choose ABQ Janitorial Services as your cleaning company because we offer premium green cleaning services. Our green cleaning services are just like our regular cleaning services in that you can expect attention to detail and meticulous work, the only difference is that we will only use products and techniques that won't damage the environment or fill your home or business with toxic chemicals.
Many people are still under the impression that the only way to make sure their home or business is clean means bombarding it with chemicals and letting the toxicity linger in the air. This is no longer the case. Green cleaning products have made leaps and bounds in recent years. Not only have they become increasingly better for the environment, they provide the same disinfection with better all-around health.
When you are ready to make the switch to green cleaning, give ABQ Janitorial Services a call.
Specialty Green Cleaning Equipment
Many people are under the impression that a green cleaning service is little more than paying for someone to come to your home and business with a mixture of baking soda and vinegar to spray on the various surfaces. While there are certainly green cleaning services that amount to little more than this, when you choose ABQ Janitorial Services as your green cleaning service provider, you are getting professional cleaners with the latest green cleaning equipment to make your home or business a healthier, more environmentally friendly place.
The vacuums we use in our green cleaning services aren't normal vacuums. They are HEPA filter vacuums, which means that they what is being put back into the air has been filtered and is clean. We also microfiber cloths to eliminate the chance of cross contamination. They are positively charged so they require less products and provide better cleans by trapping dirt. They are also washed and reused so that they don't end up gathering dust in the local landfill.
Commercial clients that opt for our green cleaning services can also get their bathrooms stocked with hand towels, toilet paper and tissues with a higher percentage of recycled content to lower your organization's carbon footprint.
Contact ABQ Janitorial Services Today
Get a free estimate on our residential or commercial green cleaning services when you call ABQ Janitorial Services today.
Gym Cleaning Albuquerque
With all the people that come in and perspire over the communal equipment in your gym, it shouldn't come as a surprise that gyms and fitness centers are among the most ideal places for bacteria and germs to call home. This is an unfortunate truth because gym members are health-conscious by nature. If they weren't, they wouldn't be paying for a membership to use your facilities. As a result, if you aren't providing your gym with the proper maintenance, then you could be doing serious damage to your bottom line. If your equipment, floors and locker rooms always appear to be in a state of disrepair, it won't be long before your members defect to the competition.
In the gym business, you don't get any second chances, especially if the problem was that your gym never felt like a clean place to exercise. It's your responsibility to project an image of health and wellness. If you fail to do this on a regular basis, then you might be in the wrong business. Of course, even the most passionate gym owners need a little bit of help when it comes to maintaining the level of their cleanliness.
If you want to take extra precaution to make sure your business isn't going to be affected by unsanitary conditions, give ABQ Janitorial Services a call today. We have been proud to provide area gyms, fitness centers and studios with exceptional cleaning services for many years. We understand that cleanliness is one of the most important factors in a gym's success.
No one wants to spend a prolonged amount of time in a moist environment where you can practically feel the bacteria growing around you. With our extensively trained and dedicated staff, we can make sure that your facility is disinfected and sterile so that people can work up a sweat without having to worry about contracting a disease of some kind.
Give ABQ Janitorial Services a call today to receive a free quote on our services.
Industrial Cleaning Albuquerque
A clean work environment promotes health, safety, efficiency and productivity, but it can be difficult to achieve in the industrial sector given how much goes in to the day-to-day operations of manufacturing plants and warehouses. Of course, the best way to make sure the cleanliness of your industrial property does not start to slip is to hire a qualified team of professional janitors to stay on top of it.
If getting a team of certified, trained, licensed and insured professionals on the case sounds like the ideal situation for you, then contact ABQ Janitorial Services today. We have been proud to serve industrial spaces all over the area, helping them prosper into greater successes.
Our high level of expertise will benefit your organization because we take great pride in being able to increase the overall health and safety of your facility. ABQ Janitorial Services can offer the highest level of industrial cleaning services in the area at the most affordable prices, which is why you should call and get your free estimate today.
No matter which type of industrial cleaning you need, you can always expect our team to deliver a high-quality clean at maximum efficiency. Plus, our goal as a company is to always cater to your specific needs. We have been in the industrial cleaning business long enough to know that no two industrial buildings are the same. Some may need us to keep their warehouse clutter free, others will need us to navigate heavy machinery and keep it free from debris. When you call us to get your free estimate, we will go over any specific requests or concerns you have to craft a custom cleaning program that makes sure you are getting the exactly what you need.
Not only will we tailor the specific cleaning tasks we administer to your operation, we can also offer your organization flexible hours to accommodate your needs. Overall, our goal isn't just to impress you with the quality of our services but our commitment to customer satisfaction as well.
Flexible Scheduled Cleaning Services
One of the reasons ABQ Janitorial Services' scheduled cleaning services continue to be among the best in the area is not just because they are reliably consistent in the quality of clean and punctuality of their service, but we make our schedules work with yours.
Scheduled cleaning services don't work if they only work for our hours. That is why all you need to do is let us know what time would be ideal for your home or business and we will find a way to accommodate you. It's as simple as that! Our primary goal, other than providing our clients with thorough cleans that make their homes or businesses feel as good as new, is customer satisfaction. And we can do this by making sure all your needs are met, including those of convenience.
We can provide you with daily, weekly, bi-weekly or monthly scheduled cleaning services at virtually any time of day, any day of the week. We also offer custom scheduled cleaning services because, once again, our aim is to please.
Contact Us Today
When you are tired of choosing between enjoying your free time and cleaning your home or business, give ABQ Janitorial Services a call and let us know when we can come pick up the slack on your behalf.
School Cleaning Albuquerque
Any space where children congregate needs to receive special cleaning services in order to properly disinfect the area. Because their immune systems aren't yet fully developed, it is a lot easier for them to catch some kind of illness from germs and bacteria that linger on the various surfaces they come in contact with throughout the day. With this in mind, it is extremely important for schools in the area to receive the thorough cleans provided by a professional cleaning company so as to minimize the risk of bacteria getting transmitted from child to child.
If your school's demographics are on the older side, you can't in good conscience skip out on providing your facilities with the proper maintenance. Just because your student body is a bit older, that doesn't make them impervious to germs and days lost to illness. Plus, you can't underestimate the benefits that await from providing your students with a clean environment. Cleanliness has been proven to be part and parcel with better concentration, which will help with the overall effectiveness of your operation.
When you decide it's time to provide your students and staff with facilities that are properly disinfected at a frequency that works for your budget, give ABQ Janitorial Services a call today. We have been proud to make all types of educational organizations all over the area cleaner, healthier spaces for many years. You'll be amazed by the difference our cleaning services can make in the overall comfort of your school, so give us a call today so that we can provide you with a free estimate.
Knowledgeable and Experienced School Cleaning Services
Having the necessary knowledge and experience to complete the task at hand is an asset no matter what the nature of the job is. This is especially true when it comes to cleaning schools because there is very often a lot of ground to cover on a tight schedule. Our team has received a ton of training so that they can properly disinfect the more problematic surfaces in an efficient manner. They are also very experienced using state-of-the-art tools and hypoallergenic cleaning products to make sure we are making the most of our time in your school.
Our knowledge and experience that comes from years of cleaning schools around the area also makes it easier for us to adapt our standard cleaning routine for one that meets your exact needs. Our goal isn't simply to leave every school sparklingly clean, we also want to make sure that our clients have made a smart investment. And we can't do that if you feel that all your needs are being met. So, whatever special instructions or requests you might have, just let us know and we will be happy to incorporate them into our regimen.
Contact Us Today
With a highly skilled team of professional cleaners making sure that your facility is as clean as can be, you can focus on more important things. To have one less thing to worry about day in and day out, contact ABQ Janitorial Services now.
Shopping Center Mall Grocery Store Cleaning Albuquerque
Shopping centers aren't what they used to be. Let's face the facts, people don't need to head to the mall or even the corner store when they need something. Everything they could ever want is available online. But that doesn't mean your operation is obsolete. Shopping centers still have a role to play in our lives. They can still serve as a social outing or a place to congregate and that can never be replaced by online shopping, either to grab a bite to eat, see a movie or just take a walk and window shop.
However, to make your shopping center a destination for friends and families, it needs to be a place they feel comfortable being in. And comfort can be a difficult feeling to evoke if your mall or shopping center isn't receiving proper maintenance. Whenever a space is dirty, it's typically the first thing people notice and it more often than not leaves a bad taste in their mouths. Thankfully, it has never been easier to guarantee that your shopping center is as clean as can be.
ABQ Janitorial Services' shopping center cleaning services have been helping malls and other retail complexes assure their customers of their professionalism for many years. When we are contracted to clean your shopping center in the area, you can focus on more important matters because you will know that your place of business is spotless around the clock.
To make sure that your shopping center is an appealing place to shop, eat or just hang out, then contact ABQ Janitorial Services today to get your free estimate.
Personalized Cleaning
Every facility requires different types of cleaning. This may be because of the flooring you have chosen or simply because of the way your building is designed, but we can't apply the exact same techniques and procedures that we have for previous clients. That is why we are committed to creating personalized cleaning plans to make sure your specific needs are met. All you need to do is tell us about your mall's cleaning needs when you give us a call today and we will get started on developing a plan for you that fits your facilities to a tee.
Trained and Insured Staff
It's not uncommon for shopping center owners and managers to proceed with caution, unsure that we can deliver on our promise that we can deliver such impeccable cleans with so much consistency. We are able to thanks to our staff. Every member of ABQ Janitorial Services' team has received a ton of training in the most efficient and effective cleaning techniques so that we can get your space cleaner faster. They also have all the necessary insurances so that any accidents or injury that occur while onsite you will not be liable for.
Contact Us Today
Cleaning large facilities like a shopping center requires the use of quality materials, specialized techniques and exceptional time management. And these are the things you will get when you choose ABQ Janitorial Services as your shopping center cleaning provider so give us a call today
HOW MUCH DOES HOUSE CLEANING COST IN ALBUQUERQUE?
The national average cost of house cleaning is $25 to $50 per hour per cleaner. The total price depends on the size of the home, type of cleaning and where you live. A three-bedroom, 2,000-square-foot home costs $150 to $250 to clean on average, while a one-bedroom apartment starts at $80 to $110. Deep cleaning, laundry, window cleaning, and move-out or event cleanup will add to the cost.
House Cleaning Cost Breakdown
Cleaning businesses and maid services charge based on square footage, price per room or price per hour. Because each job is unique, most professionals will only quote a final rate after performing a walk-through.
This allows them to give new customers a general idea of what their services will cost, based on experience and the estimated time and labor required to clean. For example, CSN Cleaning Las Vegas, a commercial residential cleaning company located in Las Vegas, offers average starting rates for three tiers of cleaning services based on level of cleanliness the customer requires:
Small home or apartment cleaning (1 bedroom, 1 bathroom) starting cost:
Standard Cleaning            $100
Deep Cleaning   $125
Move Out Cleaning          $125
Medium-sized home or apartment cleaning (3 bedroom, 2 bathrooms) starting cost:
Standard Cleaning            $150
Deep Cleaning   $175
Move Out Cleaning          $175
Price per Square Foot
Most house cleaning companies charge by the hour or by number of bedrooms and bathrooms, but some charge by the square foot. The more square footage to be cleaned, the higher your overall costs will be. A company may charge different rates per square foot depending on the type of cleaning service they are providing.
LNK Cleaning Company, A cleaning company in Lincoln, NE charges 5 cents per square foot for standard cleaning and 10 cents per square foot for deep cleaning. A 3,000-square-foot house would cost $150 where a deep cleaning would cost $300.
House Cleaning Cost Per Square Foot
Home Square Feet           Standard Cleaning Cost  Deep Cleaning Cost
1000       $80         $125
2000       $100       $200
3000       $150       $300
Price per Bedroom
The number of bedrooms you have in your house will play a role in determining cleaning costs. If your cleaning company bases their rates on number of rooms, rather than square footage, your room count matters. Even if your place is only 800 square feet, your cleaning costs will vary depending on whether it's a studio apartment or a two-bedroom house.
Number of bedrooms can often indicate how many people live in the home and how relatively clean or dirty it might be. Usually customers want bedding changed and beds made up, which requires extra time and effort the more bedrooms there are, thus driving up your cost. If you have spare bedrooms that are not being used on a regular basis, you can negotiate with your house cleaners to vacuum and dust the rooms on a less frequent basis, thereby saving you money. Price Cleaning Services Omaha, has base starting rates for their cleaning services that increase with each additional bedroom.
Here are some examples of Price Cleaning Services Omaha`s prices for their standard cleaning services:
House Cleaning Cost Per Bedroom (1 bathroom) starting cost:
1 bedroom         $110
2 bedrooms       $126
3 bedrooms       $143
How Much Do Cleaners Charge Per Hour?
Some cleaning companies charge an hourly rate based on the number of cleaners:
One Cleaner       $20-$30/hr
Two Cleaners     $20-$50/hr
Three or more Cleaners Cost varies per company
One house cleaning service in San Francisco, California, charges an hourly rate based on the number of cleaners required for your job. For two cleaners on site, they charge $30 per hour. For one cleaner on site, they charge $20 per hour. They charge an additional $15 per room to clean windows and an additional $20 per room to clean sliding doors.
Some cleaning companies charge an hourly rate, which means the price you pay for each visit can vary with just how dirty your house is that week. Typically, house cleaning companies that do charge by the hour will provide you a walk-through before you hire them. The walk-through allows them to see the size, layout and general cleanliness of your house, and give you an estimate of what a one-time or first-time cleaning will cost as well rates for ongoing services, whether weekly, bi-monthly, or monthly. Typically their hourly rate stays the same, but the one-time or first-time cleaning will cost more because it takes more time. Your cleaning costs will usually be consistent from week to week or month to month, unless you have a particularly messy part or other unusual situation.
Types of House Cleaning
Standard cleaning: Includes sweeping, mopping, vacuuming, dusting and tidying up
Deep cleaning: Removes a deeper level of grime and dirt in the bedrooms, bathrooms, living areas and kitchen. Deep cleaning could also include refrigerators, lamps, windows and other hard-to-reach areas
Move-out cleaning: This service gets your home or apartment move-out ready with a full cleaning that includes walls, cabinets and other areas you haven't cleaned since you moved in
After-event cleaning: A full cleanup after an event or party: Cleaning dirty dishes, living space cleanup, and taking out the trash are often included.
Depending on what's happening in your life, you may need different types of house cleaning services at different times. Deep house cleaning is a good choice for your annual spring cleaning or for post-home remodeling when dust is everywhere. Event cleanup is perfect can help you whip the house into shape before a major event, or get it back into shape after one. Move-in or move-out cleaning wipe your apartment or house back down to a clean slate, and can offer a great return on investment by enabling you to get your deposit back.
The less intensive the cleaning work for the pros, the lower the cost to you. In the absence of any special promotions, a standard house cleaning service will always be the least expensive, and deep cleaning or move-out cleaning will usually cost the most.
Cleaning companies may categorize specific services differently, so always go over the specifics of each cleaning job with the cleaning company before work begins, and ask about prices for special requests. Be sure to get a copy of your agreement in writing with an outline of the day and general time of the cleaning and what tasks will be covered.
HOW MUCH DOES A COMMERCIAL CLEANING SERVICE COST IN ALBUQUERQUE?
Quick Summary: Albuquerque Commercial Cleaning Prices
Office cleaning service rates range from $.05 per square foot to more than $.20 per square foot. Hourly rates from $25 to $60 per hour. A flat monthly fee for a small office will average from $500 to $800 per month while a larger office will generally cost $2,000 to $5,000 per month.
Most of us spend nearly half of our waking hours each week in the office. Healthwise, the cleanliness of your workspace is just almost as important as the cleanliness of your home. Offices can also be a breeding ground for germs. A clean office means less sickness and better overall health.
The cost of commercial cleaning services depends on the type of cleaning you need, the size of your office, and the frequency of cleaning and your geographic location. It starts as low as $100 per month for small offices that need light cleaning and ranges up to $5,000 per month or more for large offices that require daily attention.
Albuquerque Commercial Cleaning Service Average Costs
Some office cleaning services charge based upon the square footage of your office. Rates usually range from $.05 per square foot to more than $.20 per square foot. Janitorial services in major metropolitan areas charge pay more than those in rural areas or suburbs. Often, the price per square feet is less for larger offices.
A 50,000 square foot office might cost $.05 to $.10 per square foot to clean
A 10,000 square foot office would likely cost $.10 to $.15
Other cleaning services charge hourly rates from $25 to $60 per hour. The rate is usually based on the type of cleaning required, with light cleaning falling on the lower end of that price range and deep cleaning on the higher end.
Some cleaning services also charge a flat monthly fee, which is also based on the size of your office and the type of cleaning required. If you have a small office with just a handful of employees, light cleaning such as vacuuming and emptying the trash can run as little as $100 to $200 per month. However, the average price for small offices is generally in the neighborhood of $500 to $800 per month. Large offices are apt to pay anywhere from $2,000 to $5,000 per month.
Most office cleaning companies will ask you to sign a one to three year contract. However, there should be at least some clause that allows you to cancel the contract if you're not happy with the services.
Special Janitorial Services Albuquerque
Any tasks that fall under the category of deep cleaning are going to cost extra. This includes services like floor waxing and polishing, outside window cleaning, exterior power washing and carpet extracting (essentially dry cleaning). These special services are likely to run an extra $.10 to $.30 per square foot.
Business in industries with higher cleanliness standards should also expect to pay more. Janitorial services charge much higher rates for the health care industry, for example, because the buildings need to be sterilized and the cleaning services are dealing with hazardous waste. Or, businesses that frequently host clients might want to have a more detailed cleaning once a week, which will add to the total monthly bill.
BEST CLEANING SERVICES IN ALBUQUERQUE NM
ABQ JANITORIAL SERVICES
REQUEST MORE INFORMATION. CONTACT US NOW