Call us for your free quote and ask us how you can save 10% off in your monthly bill.
GETTING THE BEST RESULTS FROM YOUR HOUSEKEEPER, MAID, JANITORIAL SERVICE OR CLEANING SERVICE.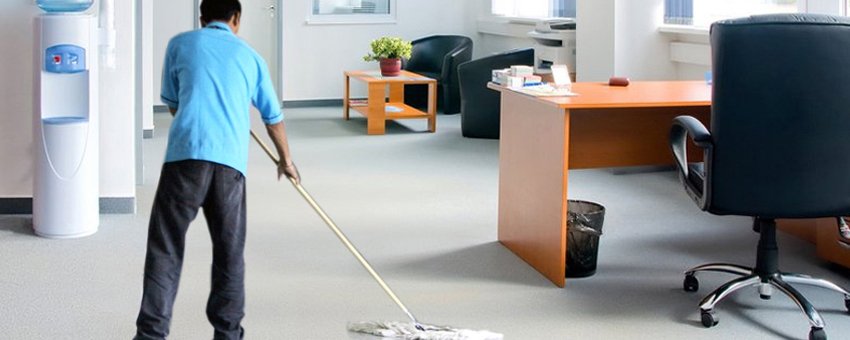 About our Bi-weekly Office Cleaning Services near Albuquerque NM: Hygiene is considered to be a measure of people's way of life. Cleanliness and hygiene at workplace plays a very important role. Searching for Best Bi-weekly Office Cleaning Services in Albuquerque NM, here comes ABQ Janitorial Services, the best company available to take care of all your office cleaning needs- carpet-cleaning to janitorial cleaning to sanitization of the whole working space, we will take care of everything. We provide the best professional regular cleaning services, be it weekly, bi-weekly or monthly. The employees would love to work in a hygienic and spotless space with the best office cleaning services provided by ABQ Janitorial Services. You won't get any better commercial cleaning services in Albuquerque NM. Cost of Bi-weekly Office Cleaning Services?
Feel Free to Call us now or book online quickly!
ALBUQUERQUE BI-WEEKLY OFFICE CLEANING SERVICES
All-Embracing Cleaning Services
Looking for biweekly Office cleaning service in Albuquerque NM? ABQ Janitorial Services offer biweekly Office cleaning, bi weekly law office cleaning, biweekly commercial office cleaning, office maintenance, maid service, deep cleaning and carpet cleaning. ABQ Janitorial Services is the best biweekly office cleaning company in Albuquerque NM. Free estimates. Our cost is as low as $60. Located in Albuquerque NM.  We also offer junk removal, property clean out, move in out deep cleanings for offices and apartments.
Impressing the clients right away with a safe and hygienic work environment is significant for the growth of any organization. ABQ Janitorial Services can help right away in all your office cleaning needs. We will offer a detailed mention based on the office size and the specific needs of your business. So think no more and experience our bi-weekly office cleaning services now.
Our BIWEEKLY cleaning specialists will offer an all-inclusive cleaning experience with the following services:
Cleaning of most frequently used areas like staircases, elevators, reception, concourses, entrances etc.
Cleaning washroom
Junk and waste collection
Vacuuming of carpets, cushioning covers, upholsteries, heaths
Sweeping and mopping floors
Dusting(exposed and underside surfaces)
Cleansing high touch areas
Kitchen or lobby cleaning
And more flexible to your needs…..
We provide flexible schedules according to your office timings and our highly trained and professional team ensures minimum interference in the working of employees and makes it a comfort zone.
Albuquerque NM v
Belen NM Biweekly Office Cleaning Near Me
Bernalillo NM Biweekly Office Cleaning Near Me
Bosque Farms NM Biweekly Office Cleaning Near Me
Casa Blanca NM Biweekly Office Cleaning Near Me
Cedar Crest NM Biweekly Office Cleaning Near Me
Clines Corners NM Biweekly Office Cleaning Near Me
Corrales NM Biweekly Office Cleaning Near Me
Edgewood NM Biweekly Office Cleaning Near Me
Espanola NM Biweekly Office Cleaning Near Me
Estancia NM Biweekly Office Cleaning Near Me
Gallup NM Biweekly Office Cleaning Near Me
Grants NM Biweekly Office Cleaning Near Me
Lemitar NM Biweekly Office Cleaning Near Me
Los Lunas NM Biweekly Office Cleaning Near Me
Moriarty NM Biweekly Office Cleaning Near Me
Mountainair NM Biweekly Office Cleaning Near Me
Pecos NM Biweekly Office Cleaning Near Me
Peralta NM Biweekly Office Cleaning Near Me
Placitas NM Biweekly Office Cleaning Near Me
Rio Communities NM Biweekly Office Cleaning Near Me
Rio Rancho NM Biweekly Office Cleaning Near Me
Santa Fe NM Biweekly Office Cleaning Near Me
Socorro NM Biweekly Office Cleaning Near Me
Tijeras NM Biweekly Office Cleaning Near Me
Tome NM Biweekly Office Cleaning Near Me
ABQ JANITORIAL SERVICES
REQUEST MORE INFORMATION. CONTACT US