Call us for your free quote and ask us how you can save 10% off in your monthly bill.
GETTING THE BEST RESULTS FROM YOUR HOUSEKEEPER, MAID, JANITORIAL SERVICE OR CLEANING SERVICE.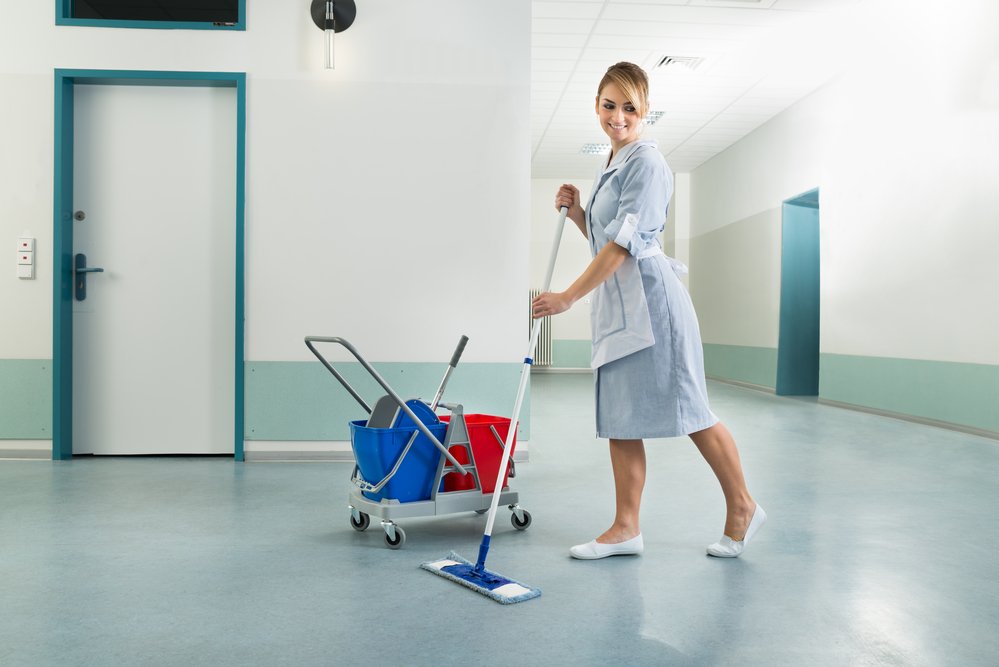 Need commercial maid services in Albuquerque NM? We at ABQ Janitorial Services understand that your offices are a part of your business image and often give clients a lasting impression. A clean and attractive office can reflect positively on your company, but you probably don't have the time to clean your Albuquerque offices in best possible manner. The Commercial Maid Service in Albuquerque NM by ABQ Janitorial Services can do the cleaning for you, letting you focus on running your business. You can rest easy knowing your offices are being cleaned by a bonded and insured ABQ Janitorial Services commercial maid service & cleaners that have the experience and integrity to handle your commercial cleaning needs with efficiency and discretion. Cost of Commercial Maid Service?
Feel Free to Call us now or book online quickly!
ALBUQUERQUE COMMERCIAL MAID SERVICE
Looking for the most trustable Commercial Maids Service & deep cleaning services in the Albuquerque NM area? ABQ Janitorial Services has the professional cleaning solution for commercial or residential customers looking for maids services. We are Albuquerque`s favorite commercial cleaning company for maids services, offering also office maintenance, carpet cleaning services, floor cleaning, apartment complex cleaning and maintenance and janitorial services for senior care facilities. Low cost and dependable service. Our cost is as low as $60! Free estimates. Located in Albuquerque NM.
Commercial maid service at ABQ Janitorial Services is our specialty. Every one of our cleaners in Albuquerque is experienced at commercial cleaning, home cleaning as well as office cleaning at all levels, ensuring that your offices will be thoroughly cleaned to your satisfaction every time. Along with it, we also offer the best janitorial services and building maintenance, giving your company the convenience of one-stop contracting for all your commercial cleaning and maintenance needs.
Don't worry about pricing, give us a call today!
Commercial maid services at ABQ Janitorial Services offer:
Complete commercial cleaning for every situation.
Commercial cleaning for any business size
Cleaning staff you can trust
Eco-friendly cleaning options
Floor cleaning
Commercial cleaning and disinfecting of lavatories
Special event clean-up and more
All the commercial maid services offered by ABQ Janitorial Servicestake great pride in doing their job. They are professionals with extensive training and experience in all facets of cleaning, which include the service bays, windows, floor, dining areas, living areas and specialized floor care.
We understand that extending the life of your personal space, in particular, is critical for all homeowners. And ABQ Janitorial Servicesimplement all of the essential elements of a comprehensive commercial maid service program to enhance the quality of your home appearance and ultimately ensure the longevity of the floor through proper care. ABQ Janitorial Services provide the best commercial maid service in Albuquerque NM.  
If you are living in Albuquerque NM and are looking for the best commercial maid service services, ABQ Janitorial Services can get it done for you instantly without any trouble. Contact us today to start on!
Albuquerque NM Commercial Maid Service near me
Belen NM Commercial Maid Service near me
Bernalillo NM Commercial Maid Service near me
Bosque Farms NM Commercial Maid Service near me
Casa Blanca NM Commercial Maid Service near me
Cedar Crest NM Commercial Maid Service near me
Clines Corners NM Commercial Maid Service near me
Corrales NM Commercial Maid Service near me
Edgewood NM Commercial Maid Service near me
Espanola NM Commercial Maid Service near me
Estancia NM Commercial Maid Service near me
Gallup NM Commercial Maid Service near me
Grants NM Commercial Maid Service near me
Lemitar NM Commercial Maid Service near me
Los Lunas NM Commercial Maid Service near me
Moriarty NM Commercial Maid Service near me
Mountainair NM Commercial Maid Service near me
Pecos NM Commercial Maid Service near me
Peralta NM Commercial Maid Service near me
Placitas NM Commercial Maid Service near me
Rio Communities NM Commercial Maid Service near me
Rio Rancho NM Commercial Maid Service near me
Santa Fe NM Commercial Maid Service near me
Socorro NM Commercial Maid Service near me
Tijeras NM Commercial Maid Service near me
Tome NM Commercial Maid Service near me
ABQ JANITORIAL SERVICES
REQUEST MORE INFORMATION. CONTACT US