Call us for your free quote and ask us how you can save 10% off in your monthly bill.
GETTING THE BEST RESULTS FROM YOUR HOUSEKEEPER, MAID, JANITORIAL SERVICE OR CLEANING SERVICE.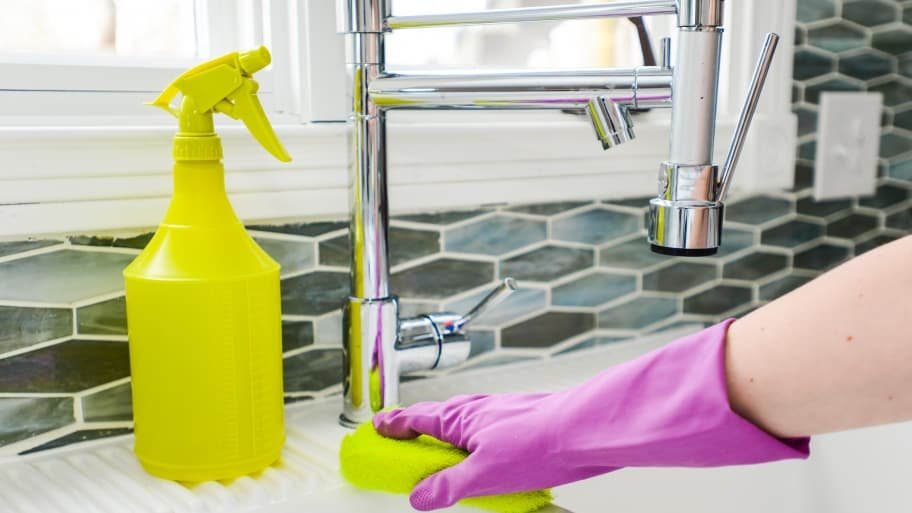 About Deep House Cleaning Before Baby Arrives: All of us know that having a baby is a wonderful experience, however, it also means there are some tasks which you have to get done before it's time to bring the baby home. Now hire Albuquerque NM best deep house cleaning before baby arrives service provider today. The first step to get the home setting done is to furnish and prepare the nursery. Baby proofing your home is the next step, which typically includes ensuring the Electronics outlets are covered and storing cleaning supplies in a locked cabinet. Just about a month before the time of your baby's arrival, you must clean and organize your home very well. A deep cleaning before baby's arrival means they will come home to a clean and healthy environment. So, exactly what are the most important areas to clean? Cost?
Feel Free to Call us now or book online quickly!
DEEP HOUSE CLEANING BEFORE BABY ARRIVES ALBUQUERQUE NM
You may have a full 9 months, but there is a lot of prep to do before baby. We have talked about house prep before, but another great thing to do is get the house deep cleaned. Parents and family can work together on this or you could hire  ABQ Janitorial Services baby arrival cleaning service. If you are the one pregnant and very far along, be careful. You do not want to be around cleaning fumes, or hurt yourself. It's not worth the risk.
Deep House Cleaning Before Baby Arrives
Clean All the Dust and Cobwebs
Most of the new-borns are sensitive to dust; hence it's important to thoroughly dust everything in your home, including the picture frames, collectibles, and furniture. Remember to clear the cobwebs away from the ceilings and baseboards as well.
Cleaning All the Furniture
Upholstered furniture should be thoroughly cleaned in preparation. If someone in your home smokes, you need to make sure to enforce the no-smoking indoors rule; you should do a thorough cleaning of the rooms where smoking occurred, especially upholstered furniture and curtains.
Whether you are bottle or breastfeeding, you need to ensure to have a clean area to prepare bottles. Designate an area in the kitchen that will be used primarily for the preparation of your baby's bottles. Be sure to deep clean the countertops, wipe down the cabinets, drawers, and appliances.
It does not matter how thoroughly you vacuum, carpeting works like a filter when it comes to collecting dust, dirt, pet dander and other debris. It is best to have the carpeting professionally cleaned and sanitized to ensure they are safe.
The entire process shall be taken care of without getting into much trouble. Hire  ABQ Janitorial Services today for deep house cleaning before baby arrives and get rid of all the troubles right away.
 ABQ Janitorial Services and its deep house cleaning before baby arrives services offers you comprehensive cleaning services to all our consumers. Our staff can tailor a cleaning program according to your specific requests, we have a solution that will suit your needs and budget.
Here is a list of the best deep cleaning before baby arrives service benefits and advantages you get with  ABQ Janitorial Services:
Customized Cleaning Program to Suit Your Budget and Needs
Attention to Detail Cleaning for an Impeccable hygiene cleaning
Our Company Supplies All Equipment, Products, and Materials
Exclusive Use of Safe, Green Cleaning Products
If your home is in Albuquerque NM or surrounding regions and needs deep house cleaning before baby arrives, rely on  ABQ Janitorial Services to take in hand it for you. Give us a call today for best prices and estimates!
Albuquerque NM Deep House Cleaning Before Baby Arrives near me
Belen NM  Deep House Cleaning Before Baby Arrives near me
Bernalillo NM  Deep House Cleaning Before Baby Arrives near me
Bosque Farms NM  Deep House Cleaning Before Baby Arrives near me
Casa Blanca NM  Deep House Cleaning Before Baby Arrives near me
Cedar Crest NM  Deep House Cleaning Before Baby Arrives near me
Clines Corners NM  Deep House Cleaning Before Baby Arrives near me
Corrales NM  Deep House Cleaning Before Baby Arrives near me
Edgewood NM  Deep House Cleaning Before Baby Arrives near me
Espanola NM  Deep House Cleaning Before Baby Arrives near me
Estancia NM  Deep House Cleaning Before Baby Arrives near me
Gallup NM  Deep House Cleaning Before Baby Arrives near me
Lemitar NM  Deep House Cleaning Before Baby Arrives near me
Los Lunas NM  Deep House Cleaning Before Baby Arrives near me
Moriarty NM  Deep House Cleaning Before Baby Arrives near me
Mountainair NM  Deep House Cleaning Before Baby Arrives near me
Pecos NM  Deep House Cleaning Before Baby Arrives near me
Peralta NM  Deep House Cleaning Before Baby Arrives near me
Placitas NM  Deep House Cleaning Before Baby Arrives near me
Rio Communities NM  Deep House Cleaning Before Baby Arrives near me
Rio Rancho NM  Deep House Cleaning Before Baby Arrives near me
Santa Fe NM  Deep House Cleaning Before Baby Arrives near me
Socorro NM  Deep House Cleaning Before Baby Arrives near me
Tijeras NM  Deep House Cleaning Before Baby Arrives near me
ABQ JANITORIAL SERVICES
REQUEST MORE INFORMATION. CONTACT US