Call us for your free quote and ask us how you can save 10% off in your monthly bill.
GETTING THE BEST RESULTS FROM YOUR HOUSEKEEPER, MAID, JANITORIAL SERVICE OR CLEANING SERVICE.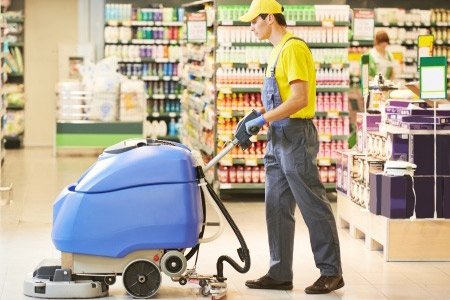 Have a department store and looking for department store cleaning services near Albuquerque NM? You as a store owner already has much on the plate to take care of. Hence, to maintain the health and hygiene standards by which every retail and other commercial space are regulated, departmental store cleaning services is essential. Not only does it keep you secure from penalization, but it also raises the value of your property and your client footfall. It does not matter if your departmental store is small, medium-sized or a huge departmental store, preparing checklists for daily, weekly and monthly cleaning can make the process easier and faster.  ABQ Janitorial Services are the name you can trust when it comes to any sort of departmental store cleaning services in Albuquerque NM. Cost?
Feel Free to Call us now or book online quickly!
DEPARTMENTAL STORE CLEANING SERVICES ALBUQUERQUE
Departmental Store Cleaning Services Can Be Divided Into Seven Sections
Entrances and exits
Reception/ office area
Store area
Backhouse
Restrooms
Stairways
Kitchen or pantry
Preparing separate checklists for each section helps in spreading and allotting the job. With  ABQ Janitorial Services, you can also allow the checklist as per the time you want the job to be done – before the store opens, midday or after closure.
See the example of some of the departmental store cleaning services checklists that will help you in preparing one for you.
ENTRANCES AND EXITS
Spot free them from finger and hand prints
Dust and wash any planters
Air and clean the doormat
Sweep the entrance and lift up any litter
Wash and clean the glass doors and door handles
Wash and clean the store banner or sign at the doorway
RECEPTION/OFFICE AREAS
Wipe and polish the tables, desks, lamps and trays
Wipe and clean the glass surfaces, clear from any spills and stains
Vacuum carpeted areas, including those below tables and chairs
Wipe and clean all glass surfaces
Wipe and remove any stains from the wall
Wipe and sanitize the telephones
Empty trash bin and ashtrays
Dust and clean lights, switches, fixtures and décor
Wipe and clean the windows, window sills and window panes
STORE AREA
Clean any adhesive residue from the shelves and display units
Wipe and clean all glass surfaces, glass partitions and mirrors.
Dust and clean shelves
Organize the merchandise in order on the shelves
Clean the outside of the glass display units
Dust and clean furniture, window, window sills, fire extinguishers and décor
Clean the chrome trimming on the cabinets
Clean the spots and stains off the walls
 ABQ Janitorial Services and its departmental store cleaning services offer comprehensive cleaning services to all stores and commercial spaces. Our staff can tailor a perfect cleaning program according to your specific requests, we have a solution that will suit your needs and budget.
Here is a list of the best department store cleaning service benefits and advantages you can get with  ABQ Janitorial Services:
Attention to Detail Cleaning for an Impeccable Public Appearance
Customized Cleaning Program to Suit Your Store's Budget and Needs
Our Company Supplies All Equipment, Products, and Materials
Employees and Customers Appreciate the Exclusive Use of Safe, Green Cleaning Products
If your departmental store is in Albuquerque NM or surrounding regions and needs departmental store cleaning services, you can rely on  ABQ Janitorial Services to take in hand it for you. Contact us today to start on!
Albuquerque NM Department Store Cleaning near me
Belen NM Department Store Cleaning near me
Bernalillo NM Department Store Cleaning near me
Bosque Farms NM Department Store Cleaning near me
Casa Blanca NM Department Store Cleaning near me
Cedar Crest NM Department Store Cleaning near me
Clines Corners NM Department Store Cleaning near me
Corrales NM Department Store Cleaning near me
Edgewood NM Department Store Cleaning near me
Espanola NM Department Store Cleaning near me
Estancia NM Department Store Cleaning near me
Gallup NM Department Store Cleaning near me
Grants NM Department Store Cleaning near me
Lemitar NM Department Store Cleaning near me
Los Lunas NM Department Store Cleaning near me
Moriarty NM Department Store Cleaning near me
Mountainair NM Department Store Cleaning near me
Pecos NM Department Store Cleaning near me
Peralta NM Department Store Cleaning near me
Placitas NM Department Store Cleaning near me
Rio Communities NM Department Store Cleaning near me
Rio Rancho NM Department Store Cleaning near me
Santa Fe NM Department Store Cleaning near me
Socorro NM Department Store Cleaning near me
Tijeras NM Department Store Cleaning near me
ABQ JANITORIAL SERVICES
REQUEST MORE INFORMATION. CONTACT US