Call us for your free quote and ask us how you can save 10% off in your monthly bill.
GETTING THE BEST RESULTS FROM YOUR HOUSEKEEPER, MAID, JANITORIAL SERVICE OR CLEANING SERVICE.
Need house pre-sale cleaning in Albuquerque NM? If you are looking to sell or let your property you will know only too well that you never have a second chance to make a first impression. ABQ Janitorial Services is ideal service providers for landlords and tenants, for pre-sale, and for post-probate. It is unlikely that such a small initial investment could ever generate more substantial returns for you and your family! Call today, schedule online!
#1 HOUSE PRE-SALE CLEANING IN ALBUQUERQUE NM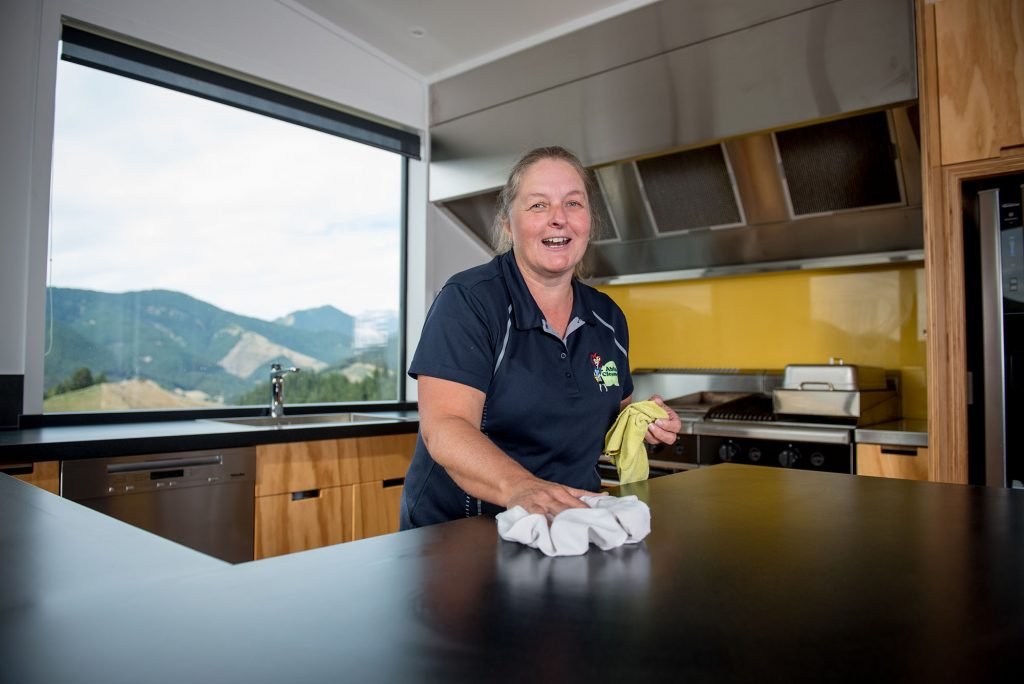 With so much at stake, it makes sense to bring your property up to speed by investing in a house pre-sale cleaning that can include carpet & hard floor cleaning together with specialist equipment that can neutralize odors from smokers or pets from any property. Our house pre-sale cleaning service is designed for busy people who have to multi-task work and family commitments whilst trying to keep on top of the property itself. By calling in a little 'front line support' you can take some of the stress out of a testing phase of your life and at the same time guarantee that your property has the best possible chance of reaching your asking price. We aim to increase the interest of your property in potential buyers.
ABQ JANITORIAL SERVICES OFFERS THE FOLLOWING BUILDING CLEANING SERVICES FOR OUR VALUED CUSTOMERS
Our clients have high expectation from us. They expect a high level of integrity. Therefore, our cleaning staff always come up with the best ideas and ways for building cleaning services. We care about each of our clients and dedicate ourselves at their service. We provide them a neat, clean and hygienic environment. We enthusiastically serve all the clients and always charge for what we are providing. No hidden fees are charged. We provide quality services only. Quality of cleaning services is never an issue with us as we never compromise with the quality. We provide customized services to fit our cleaning services in everyone's budget
ABQ Janitorial Services pre-sale cleaning includes:
Main tasks:
Dust all surfaces
Wipe switches, shades, and light fittings
Clean picture frames and mirrors
Wipe skirting boards, clean switches, remove cobwebs
Clean doors and frames, wipe on top
Wipe fireplace and adjacent space
Furniture
Wipe and polish tables, wardrobes, cupboards, drawers and shelves
Wipe curtain rails, doors and frames, remove marks
Dust sofas, beds and cushions
Carpets, rugs, kilims
Hoovering through the edges and awkward spaces using a crevice tool
Move light furniture and vacuum and/or steam clean
Windows
Clean inside of window panes
Wipe glass doors, frames, and sills
Hard floors
Wash and mop surface
Remove any hair and dust
Main tasks:
Clear inside out cupboards and drawers, erase marks on handles
Wipe clean soap dispenser
Empty rubbish bin
Sink
De-scale, polish, and wipe
Remove waste and dirt around the drain
Wipe and dry wall tiles
Appliances
Dishwasher – check filters, remove food remains, grime or mould, clean soap dispenser
Fridge – clear leftovers, wipe inside and out, clean the rubber seal
Freezer (defrosted) – clean inside and out, wipe door handles
Microwave – wipe all sides and top, inside and out
Oven – clean inside and out, degrease racks, grill pan and inner top, wipe rubber seal
Washing machine – wipe inside and out, sanitize soap dispenser, check rubber seal
Toaster – remove leftover crumbs, wipe extractor – top and beneath
Main tasks:
Clean limescale, shower tiles and screen
Wipe and dust towel and radiator rail, clean soap dispenser
Polish fittings and taps
Bath, WC's, bidet, shower cubicles
Polish tiles, remove limescale, hair or other debris around the drainage
Wipe dust and dirt from extractor fans including on top of fans
Clean and polish mirror/glass surfaces including toothbrush glass
Wipe pipes and plumbing behind the toilet if accessible
Hoover and mop floor, clean edges and dust between the radiators
Miscellaneous
Sweep and mop all floors.
Vacuum all carpets.
Clean light fixtures.
Clean switch plates to outlet covers.
Sweep porch, patio/balcony, and storage area.
Clean ceiling fans.
Clean fireplace.
Clean mini blinds.
Clean window sills
Albuquerque House Pre-Sale Cleaning near me
Belen House Pre-Sale Cleaning near me
Bernalillo House Pre-Sale Cleaning near me
Bosque Farms House Pre-Sale Cleaning near me
Casa Blanca House Pre-Sale Cleaning near me
Cedar Crest House Pre-Sale Cleaning near me
Clines Corners House Pre-Sale Cleaning near me
Corrales House Pre-Sale Cleaning near me
Edgewood House Pre-Sale Cleaning near me
Espanola House Pre-Sale Cleaning near me
Estancia House Pre-Sale Cleaning near me
Grants House Pre-Sale Cleaning near me
Lemitar House Pre-Sale Cleaning near me
Los Lunas House Pre-Sale Cleaning near me
Moriarty House Pre-Sale Cleaning near me
Mountainair House Pre-Sale Cleaning near me
Pecos House Pre-Sale Cleaning near me
Peralta House Pre-Sale Cleaning near me
Placitas House Pre-Sale Cleaning near me
Rio Communities House Pre-Sale Cleaning near me
Rio Rancho House Pre-Sale Cleaning near me
Santa Fe House Pre-Sale Cleaning near me
Socorro House Pre-Sale Cleaning near me
Tijeras House Pre-Sale Cleaning near me
Tome House Pre-Sale Cleaning near me
ABQ JANITORIAL SERVICES
REQUEST MORE INFORMATION. CONTACT US