Call us for your free quote and ask us how you can save 10% off in your monthly bill.
GETTING THE BEST RESULTS FROM YOUR HOUSEKEEPER, MAID, JANITORIAL SERVICE OR CLEANING SERVICE.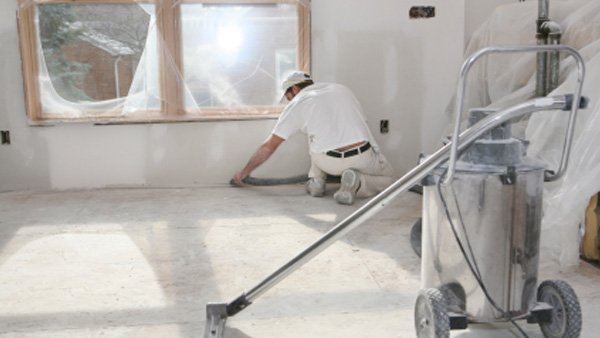 Are you searching for post construction cleaning services in Albuquerque NM? ABQ Janitorial Services is the best available option for you as we are the professionals that are always recommended by the customers to their friends and family. After construction, your home really needs a cleaning to bring back the nice and clean look of the place. Getting post construction cleaning services will surely help you out in cleaning the construction mess.  Best post-construction services of Albuquerque!
Feel Free to Call us now or book online quickly!
POST CONSTRUCTION CLEANING SERVICES

Once the dust around your construction site has settled, hire post construction cleaning services will assist you in cleaning all the stuff. Schedule your appointment with us for the post construction cleaning services. We promise to make your place shine and clean.
It is very essential to clean all the dust which is accumulated due to the construction and renovation. A spotless house surely gives a good impression to the house owner. Our specialization and in-depth knowledge of cleaning will surely impress you. No asset will be harmed during the cleaning process.
ABQ JANITORIAL SERVICES OFFERS THE FOLLOWING POST CONSTRUCTION CLEANING SERVICES FOR OUR VALUED CUSTOMERS
Kitchen
Clean the cabinets: inside as well as outside
Dust and wipe countertops
Dust and wipe shelves
Clean the windows
Clean the exteriors of appliances
Get all the surface cleaned
Bathroom
Detailed cleaning of the shower, the sink and the tub
Sweep and deep mop
Clean the tiles
Clean shower door as well as glass and tracks along with the shower head.
Polish shower doors
Polish faucets
Wipe down mirrors along with windows streak
Dust window sills, tops of the medicine cabinet along with the light fittings as well as vents
Cleaning inside the vanity, medicine cabinet and under the sink
Thoroughly detailed wiping of walls
Removing all cobwebs
Bedrooms
All surfaces dusted
Vacuum Carpet and vacuum rugs
Clean Closet fronts and insides
Vacuum Hard surface floors and damp-mopped
Clean mirrors
Clean Window sills and window tracks
Baseboards dusted
clean inside of all drawers
Light switches wiped
Removing all cobwebs
wiping all walls
Empty the garbage cans
Dining Room
All surfaces dusted
Vacuum Carpet and vacuum rugs
Clean Closet fronts and insides
Vacuum Hard surface floors and damp-mopped
Clean mirrors
Clean Window sills and window tracks
Baseboards dusted
clean inside of all drawers
Light switches wiped
Removing all cobwebs
wiping all walls
Post construction cleaning service tips
Post construction cleaning services
Post construction cleaning service companies near me
Albuquerque NM Post Construction Cleaning near me
Belen NM Post Construction Cleaning near me
Bernalillo NM Post Construction Cleaning near me
Bosque Farms NM Post Construction Cleaning near me
Casa Blanca NM Post Construction Cleaning near me
Cedar Crest NM Post Construction Cleaning near me
Clines Corners NM Post Construction Cleaning near me
Corrales NM Post Construction Cleaning near me
Edgewood NM Post Construction Cleaning near me
Espanola NM Post Construction Cleaning near me
Estancia NM Post Construction Cleaning near me
Gallup NM Post Construction Cleaning near me
Grants NM Post Construction Cleaning near me
Lemitar NM Post Construction Cleaning near me
Los Lunas NM Post Construction Cleaning near me
Moriarty NM Post Construction Cleaning near me
Mountainair NM Post Construction Cleaning near me
Pecos NM Post Construction Cleaning near me
Peralta NM Post Construction Cleaning near me
Placitas NM Post Construction Cleaning near me
Rio Communities NM Post Construction Cleaning near me
Rio Rancho NM Post Construction Cleaning near me
Santa Fe NM Post Construction Cleaning near me
Socorro NM Post Construction Cleaning near me
Tijeras NM Post Construction Cleaning near me
ABQ JANITORIAL SERVICES
REQUEST MORE INFORMATION. CONTACT US