Call us for your free quote and ask us how you can save 10% off in your monthly bill.
GETTING THE BEST RESULTS FROM YOUR HOUSEKEEPER, MAID, JANITORIAL SERVICE OR CLEANING SERVICE.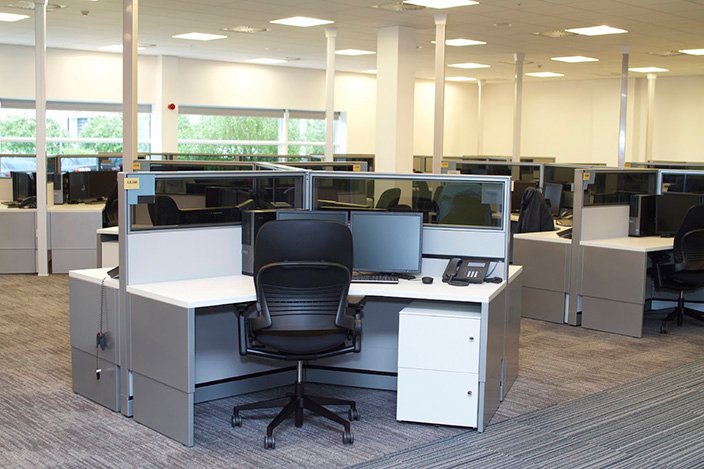 Looking for call center janitorial services in Albuquerque NM? Discover top quality Call Center Janitorial services in Albuquerque NM. Call Center Janitorial Services by ABQ Janitorial Services will leave your call center a clean, safe, and healthy environment for your employees. Cost of Call Center Janitorial Services?
Feel Free to Call us now or book online quickly!
CALL CENTER JANITORIAL SERVICES
Expert Call Center Janitorial services in Albuquerque NM- ABQ Janitorial Services
Looking for an Expert Call Center Janitorial services and cubicle office janitorial services in Albuquerque NM? ABQ Janitorial Services is the Expert Call Center Janitorial services company, offers regular business cleaning & maintenance, bi weekly office cleaning, apartment complex carpet cleaning & maintenance, Expert commercial office building cleaning, store cleaning & maintenance for real estates, maid service, deep cleaning, building washing, floor buffing & waxing, Apartment cleaning, business office building cleaning & floor service and carpet cleaning for Albuquerque Buildings.  ABQ Janitorial Service sis the Expert Call Center Janitorial services in Albuquerque NM. Free estimates. Our cost is as low as $60. Located in Albuquerque NM.  We also offer residential or business cleaning, junk removal, furniture removal and property clean out, move in out deep cleanings for Albuquerque Buildings, offices, and call centers, daycares and apartments.
When running any kind of business, it's important to maintain a clean, crisp and professional image for customers. This is particularly important for call centers, where cleaning (or lack thereof) will most certainly be noticed by your employees who spend the entire day at your facility. Whether morale suffers from smudged windows or dirty restrooms, employees' perceptions are negatively and powerfully impacted by a lack of cleanliness. Not only does a dirty place of business create an unpleasant work environment for your employees, but it creates an unhealthy and unsafe environment for them as well. This is where our call center janitorial services come in to save the day!
At ABQ Janitorial Services call center janitorial services are carried out by trained professional teams. By using the latest environmentally friendly cleaning products, equipment and techniques, we keep your call center looking immaculately clean and healthy. We also use green commercial cleaning products and techniques in order to do our part to help preserve the environment. We have more than 30 years of experience in the call center janitorial service industry and call centers can count on us to get the job done according to their specifications. By providing you with cost-effective solutions to your cleaning needs, we can help you maintain a safe, healthy and clean facility for your employees.
You can expect professional and thorough call center janitorial services from ABQ Janitorial Services, including:
Sanitizing exposed surfaces, such as desks, monitors, phones, etc.
Vacuuming, sweeping, mopping, dusting, and power washing
Carpet cleaning and spot removal
Hard surface floor care, including ceramic tile and grout
Restrooms, break rooms and kitchen areas
Window washing, display cleaning and trash removal
And much more!
Albuquerque NM Call Center Janitorial Services Near Me
Belen NM Call Center Janitorial Services Near Me
Bernalillo NM Call Center Janitorial Services Near Me
Bosque Farms NM Call Center Janitorial Services Near Me
Casa Blanca NM Call Center Janitorial Services Near Me
Cedar Crest NM Call Center Janitorial Services Near Me
Clines Corners NM Call Center Janitorial Services Near Me
Corrales NM Call Center Janitorial Services Near Me
Edgewood NM Call Center Janitorial Services Near Me
Espanola NM Call Center Janitorial Services Near Me
Estancia NM Call Center Janitorial Services Near Me
Gallup NM Call Center Janitorial Services Near Me
Grants NM Call Center Janitorial Services Near Me
Lemitar NM Call Center Janitorial Services Near Me
Los Lunas NM Call Center Janitorial Services Near Me
Moriarty NM Call Center Janitorial Services Near Me
Mountainair NM Call Center Janitorial Services Near Me
Pecos NM Call Center Janitorial Services Near Me
Peralta NM Call Center Janitorial Services Near Me
Placitas NM Call Center Janitorial Services Near Me
Rio Communities NM Call Center Janitorial Services Near Me
Rio Rancho NM Call Center Janitorial Services Near Me
Santa Fe NM Call Center Janitorial Services Near Me
Socorro NM Call Center Janitorial Services Near Me
Tijeras NM Call Center Janitorial Services Near Me
ABQ JANITORIAL SERVICES
REQUEST MORE INFORMATION. CONTACT US