Call us for your free quote and ask us how you can save 10% off in your monthly bill.
GETTING THE BEST RESULTS FROM YOUR HOUSEKEEPER, MAID, JANITORIAL SERVICE OR CLEANING SERVICE.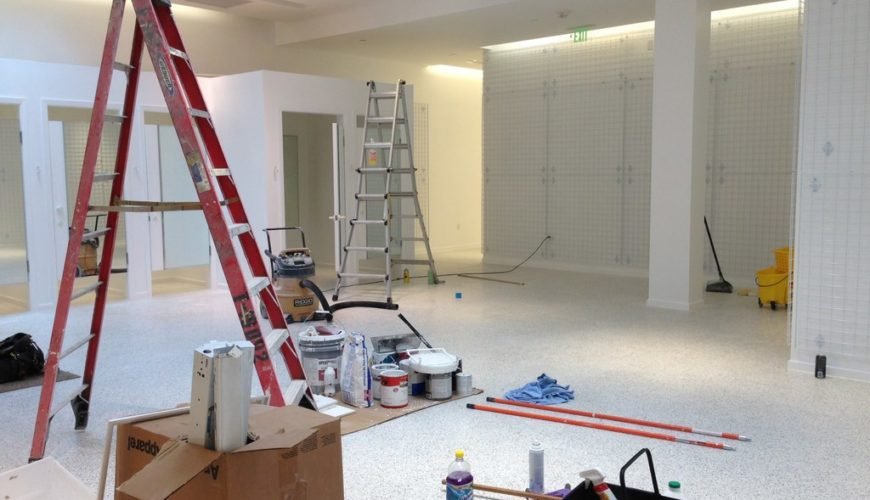 Post Construction Clean-up, Post Construction Cleaning. Our company offers Post Construction Cleaning, construction site clean-up, Albuquerque Post Construction Cleaning Service. Call us for deep cleaning, shop vacuuming, heavy duty dusting and after renovation or after construction cleaning. ABQ Janitorial Services is the best post construction cleaning company located in Albuquerque NM. Free estimates.  We also offer junk removal, hauling, waste removal and property clean up services. Cost of Construction Cleanup Service?
Feel Free to Call us now or book online quickly!
CONSTRUCTION CLEANUP SERVICE
Albuquerque Post Construction Clean Up Construction Cleaning Service
Construction clean-up services are a specialty of ABQ Janitorial Services, your Albuquerque deep cleaning services company.

Whether it is a newly constructed site or a remodeling project, ABQ Janitorial Services, is the answer to a fully presentable space. Although the obvious construction debris might be cleaned up in the wake of a project, it is the small cleaning details that yield the site "finished."
Lingering dust in the air that settles and small pieces of hidden debris must be addressed before your newly constructed or remodeled site is complete.
ABQ Janitorial Services, saves the contractor time and money by handling these time-consuming details. Our team of trustworthy cleaning professionals is fully committed to cleaning the construction area, as well as the surrounding rooms, were debris may land and dust may settle.
ABQ Janitorial Services is THE FINISHING TOUCH for your post-construction and remodeling clean-up. 
 Call ABQ Janitorial Services to begin your post-construction or remodeling clean-up.
Professional Training – Our Albuquerque construction clean-up services' professionals are thoroughly trained in the safe use of cleaning supplies, chemicals, and equipment.
Trustworthy Cleaning Staff – Our cleaning professionals are fully bonded and insured. References are provided upon request.
Safety – We at ABQ Janitorial Services, are cognizant of the safety of the surrounding residents during the cleaning process and guarantee that post-construction clean-up will bring an area up to its best possible condition. Our construction clean-up services staff is fully equipped to handle any hazard and has the tools and equipment to clean up most types of construction debris.
Healthy Environment – Upon request, our Albuquerque staff will use safe green products which have a positive impact on the environment.
Final Checklist – To ensure your satisfaction, our Albuquerque deep cleaning service company carefully notes the cleaning process with a check for the following: cleaning of kitchens and bathrooms; floor scrubbing, wall wiping, polishing of stainless steel and glass surfaces; dust removal from vents, lights, pipes, duct work; removal of deep stains from trim work and carpets; scrubbing, dusting, and vacuuming; cleaning of windowsills, picture frames and fixtures; interior glass cleaning of windows.
Flexible Scheduling – Our post-construction specialists can work directly with your contractor or construction company to accommodate your schedule.
Satisfaction Guaranteed – all work done by ABQ Janitorial Services, is guaranteed to meet your satisfaction. For post-construction or remodeling clean-up services in the Albuquerque area, call ABQ Janitorial Services. The top cleaning services in Albuquerque, ABQ Janitorial Services looks forward to meeting your professional cleaning needs!
LEADING POST CONSTRUCTION CLEANING SERVICES
A construction or remodeling project can leave any residential or commercial space in a state of turmoil. At ABQ Janitorial Services, we offer highly professional post-construction cleaning services at competitive ABQ Janitorial Services. Our holistic cleaning solutions ensure removal of dust and debris from even the most inaccessible of places. From more information about on our customized services, contact us.
Albuquerque NM Construction Clean-Up near me
Belen NM Construction Clean-Up near me
Bernalillo NM Construction Clean-Up near me
Bosque Farms NM Construction Clean-Up near me
Casa Blanca NM Construction Clean-Up near me
Cedar Crest NM Construction Clean-Up near me
Clines Corners NM Construction Clean-Up near me
Corrales NM Construction Clean-Up near me
Edgewood NM Construction Clean-Up near me
Espanola NM Construction Clean-Up near me
Estancia NM Construction Clean-Up near me
Gallup NM Construction Clean-Up near me
Grants NM Construction Clean-Up near me
Lemitar NM Construction Clean-Up near me
Los Lunas NM Construction Clean-Up near me
Moriarty NM Construction Clean-Up near me
Mountainair NM Construction Clean-Up near me
Pecos NM Construction Clean-Up near me
Peralta NM Construction Clean-Up near me
Placitas NM Construction Clean-Up near me
Rio Communities NM Construction Clean-Up near me
Rio Rancho NM Construction Clean-Up near me
Santa Fe NM Construction Clean-Up near me
Socorro NM Construction Clean-Up near me
Tijeras NM Construction Clean-Up near me
Tome NM Construction Clean-Up near me
ABQ JANITORIAL SERVICES
REQUEST MORE INFORMATION. CONTACT US