Call us for your free quote and ask us how you can save 10% off in your monthly bill.
GETTING THE BEST RESULTS FROM YOUR HOUSEKEEPER, MAID, JANITORIAL SERVICE OR CLEANING SERVICE.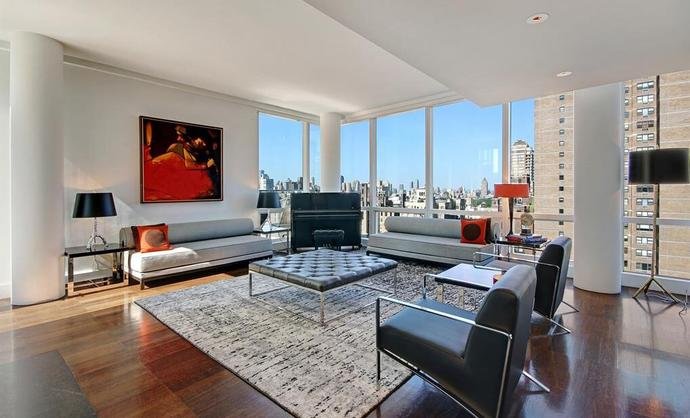 Need Weekly Apartment Cleaning Services near Albuquerque NM? Walking into a clean and comfortable home, whether that home is an apartment or a condominium, is a wonderful feeling. Whether you're looking for occasional cleaning or regular apartment cleaning services, we will create a cleaning plan that's just right for your living space and lifestyle. ABQ Janitorial Services offer you the Premier weekly apartment cleaning services across the entire Albuquerque NM region. Cost of Weekly Apartment Cleaning Services?
Free Estimates. Contact us now or book online Specialty House Cleaning Services quickly!
WEEKLY APARTMENT CLEANING SERVICES

Most apartment dwellers prefer weekly cleans, alternate weekly cleans or monthly cleans. Those visits typically include the following rooms and services:
Bathrooms: We start from top to bottom. First, we clear the room of cobwebs and wipe clean all of the countertops, sink basins, faucets, mirrors, tub, shower and shower door. Finally, we sanitize the toilet (inside and out) and vacuum and mop the floor.
Kitchen:We wipe clean all of your small appliances (toaster, coffee maker, etc.) before cleaning the splatter from the inside of your microwave. Next, we scrub the stovetop and your greasy vent hood. Then come to the cabinets, countertops, kitchen table and chairs. Finally, we vacuum and mop the floor for a sparkly finish.
Bedrooms: Window sills, baseboards, picture frames, mirrors and furniture – we dust it all! We can also make up the bed with fresh linens. Once the room is looking – and smelling! – fresh and clean, we vacuum the floor.
Living room: Similar to the bedroom, we start by dusting all surfaces, including window sills, picture frames, side tables, coffee tables and furniture. The television set is also great at accumulating dust, so we're sure to clean that too! We finish the room with a thorough vacuuming.
Depending on the size of your apartment or condo, you may have more rooms needing attention. That's no problem! Talk to ABQ Janitorial Services about special requests. We'll offer you the Premier weekly apartment cleaning services right at your doorsteps. We work with you to create your very own cleaning plan, and we follow it every time.
Additional Services
House cleaning
Bedroom cleaning and more
ABQ Janitorial Services are the name you can trust for getting the Premier Weekly apartment cleaning services. Want to party this weekend? Contact ABQ Janitorial Services for weekly apartment cleaning services right away! You need not worry about the prices, contact ABQ Janitorial Services right away.
Albuquerque NM Weekly Business Cleaning Services
Belen NM Weekly Business Cleaning Services
Bernalillo NM Weekly Business Cleaning Services
Bosque Farms NM Weekly Business Cleaning Services
Casa Blanca NM Weekly Business Cleaning Services
Cedar Crest NM Weekly Business Cleaning Services
Clines Corners NM Weekly Business Cleaning Services
Corrales NM Weekly Business Cleaning Services
Edgewood NM Weekly Business Cleaning Services
Espanola NM Weekly Business Cleaning Services
Estancia NM Weekly Business Cleaning Services
Gallup NM Weekly Business Cleaning Services
Grants NM Weekly Business Cleaning Services
Lemitar NM Weekly Business Cleaning Services
Los Lunas NM Weekly Business Cleaning Services
Moriarty NM Weekly Business Cleaning Services
Mountainair NM Weekly Business Cleaning Services
Pecos NM Weekly Business Cleaning Services
Peralta NM Weekly Business Cleaning Services
Placitas NM Weekly Business Cleaning Services
Rio Communities NM Weekly Business Cleaning Services
Rio Rancho NM Weekly Business Cleaning Services
Santa Fe NM Weekly Business Cleaning Services
Socorro NM Weekly Business Cleaning Services
Tijeras NM Weekly Business Cleaning Services
ABQ JANITORIAL SERVICES
REQUEST MORE INFORMATION. CONTACT US